Four People Have Been Murdered In Tampa & Police Think A Serial Killer Is Behind It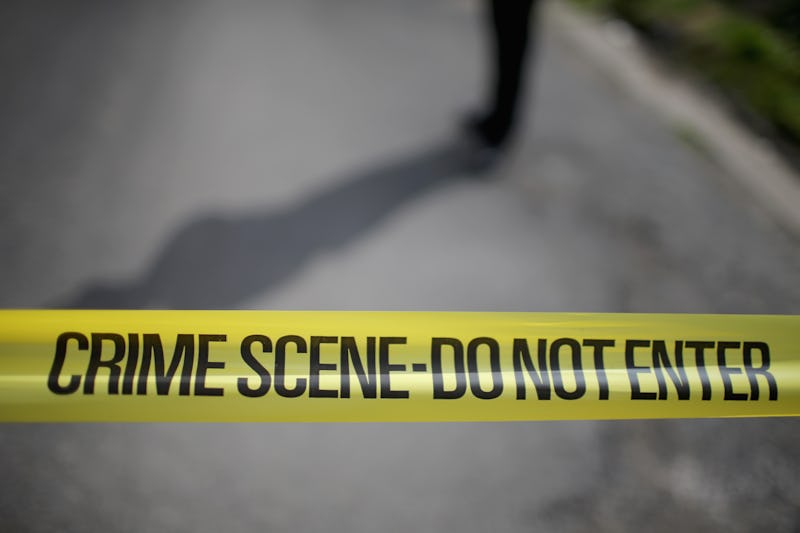 Christopher Furlong/Getty Images News/Getty Images
A 60-year-old man was fatally shot while walking down the street in Florida, and police believe the shooting may be related to three others that took place last month within a 10-day period. Florida police are now searching for a potential serial killer in Tampa, Florida, and until the perpetrator is caught, police are asking residents in the Seminole Heights neighborhood to stay inside and lock their doors.
"This has got to stop," Tampa Mayor Bob Buckhorn said during a news conference Tuesday morning. "We will hunt this person down until we find him."
Ronald Felton, a father of three, was killed early Tuesday morning while walking to church to feed the homeless. His brother, James Felton, told NBC News he volunteered every Tuesday and Thursday morning, and people already at the church heard shots nearby. The police believe Felton was shot from behind while crossing the street.
Although it's still unclear if Felton's death is connected to the previous three, Tampa police are following that theory until evidence points them elsewhere, CBS Tampa affiliate WTSP-TV reports. The police have not said if any evidence links the four shootings, but because they all happened in the Seminole Heights neighborhood, police believe it originates from a suspect who lives in the area. In fact, Felton was killed three blocks from a memorial honoring the first three victims — Benjamin Mitchell, 22; Monica Hoffa, 32; and Anthony Naiboa, 20.
Mitchell was fatally shot on Oct. 9 while waiting for the bus. Hoffa was found four days later in a nearby vacant lot. Naiboa died on Oct. 19 after taking the wrong bus and ending up in the same neighborhood as the first two victims, police believe.
Casimar Naiboa, Anthony Naiboa's father, told CBS News that Felton's death "is like salt in the wound." He said the police told him they hope the murderer makes a mistake. But, he told CBS, "every time he makes a mistake, someone loses their life."
The police are asking Seminole Heights residents to come forward with any information about the killer or what happened to the victims, and a $41,000 reward was announced for any information leading to an arrest (raised from an initial $35,000). "We need folks to think about everything they heard last night and everything they saw this morning," Mayor Buckhorn said Tuesday. "We need to catch this killer before we have to notify one more family that their loved one is dead."
Tampa Police Department's interim chief, Brian Dugan, told WTSP-TV officers are knocking on doors and using police K-9 units and helicopters to sweep the area for the suspect. Police also urged locals gun owners to ensure they know where their firearms are located.
"We are asking residents to review any surveillance cameras they may have and share it with our detectives," a Tampa Police Department press release read. "Anyone who owns a gun should verify its location; if it is missing, it should be reported immediately."
The police also released a video of a person who might have pertinent information about the first murder, but the person caught on tape is not believed to be the suspect. The suspect in the four shootings was described by police as a Black male about 6 feet tall with a thin build and light complexion. He was last seen wearing all black, carrying a large black pistol.
As police search for the person responsible, the families of the four victims want closure. Kenny Hoffa, Monica's father, told NBC News: "I hope they bring him to justice today and I'll be on my way to Tampa — just to look him in his eyes. He's got some answering to do." He added: "We, and now it sounds like three other families, deserve answers."