There Was A Reported Shooting At A GOP Congressional Baseball Practice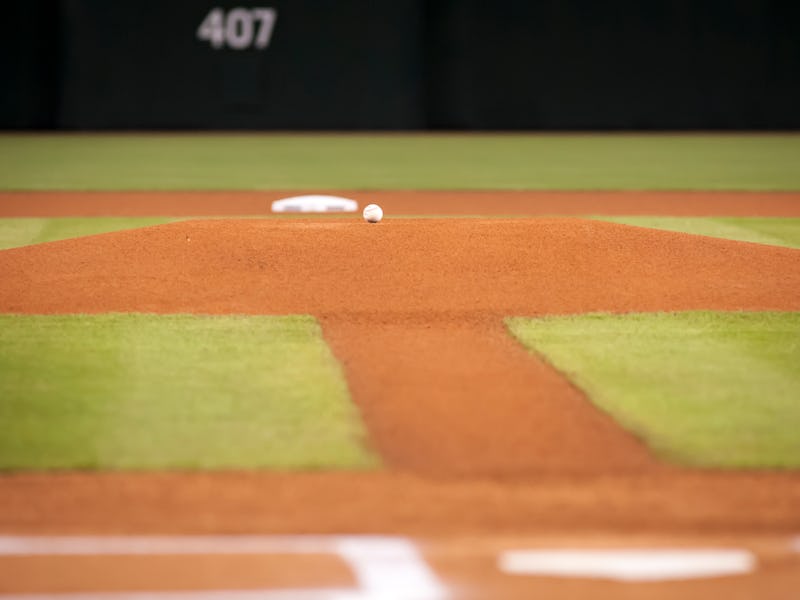 Darin Wallentine/Getty Images Sport/Getty Images
Early Wednesday, a GOP congressman was shot at a baseball training field outside of Washington, D.C., while at practice with fellow members of the House. Reports are pointing to the incident as a "multiple shooting," in which more than one person was shot. According to Fox News reports, Louisiana Rep. Steve Scalise was shot in the hip and is in stable condition, but the identities of the other victims remain unclear. There are reports of both U.S. Capitol Police and staffers being shot.
Rep. Mo Brooks of Alabama was also at the practice and spoke with CNN about the situation. "The gun was a semiautomatic," Brooks told the news channel. "It continued to fire at different people. You can imagine, all the people on the field scatter." Brooks also said that he used a tourniquet to help one of the victims.
Alexandria Police tweeted that the victims had were "transported to hospitals," as was the suspect. None have been officially identified.
Kentucky Sen. Rand Paul, who was at the batting cage when shots broke out, explained on MSNBC's Morning Joe that Scalise had dragged himself from second base to the outfield to get away from the shooter. The New York Times quoted Brooks with the same detail and quoted congressional sources who said that as many as 50 shots had been fired.
According to Brooks, the shooter was a white male that had hidden behind the dugout near third base, and police have already arrested a suspect in connection with the shooting, WJLA-TV reported. He is "in custody and not a threat," per Alexandria Police.
The field is located in Alexandria, Virginia, in the 400 block of E. Monroe Street, at Eugene Simpson Stadium Park, which is about seven miles from Capitol Hill.
President Trump released a statement on the matter Tuesday morning:
The Vice President and I are aware of the shooting incident in Virginia and are monitoring developments closely. We are deeply saddened by this tragedy. Our thoughts and prayers are with the members of Congress, their staffs, Capitol Police, first responders and all others affected.
Alexander Police Department Chief Michael Brown spoke with briefly with reporters and said that officers arrived on the scene within three minutes and engaged in gunfire with the suspect. "Beyond that, we're not going to make any other statements until such time that we know exactly what's taken place here," Brown said to reporters. He added that there are many witnesses that they will be speaking with.
One of the first reports came via Twitter. Matt Fuller, reporter for The Huffington Post, tweeted, "Congressman just texted me and told me he heard there was a shooting at the congressional baseball game practice field."
As we've seen with former Rep. Gabrielle Giffords, even members of Congress aren't safe from gun violence. Something must be done.