Police Said Multiple People Were Killed In A Shooting At A SunTrust Bank In Florida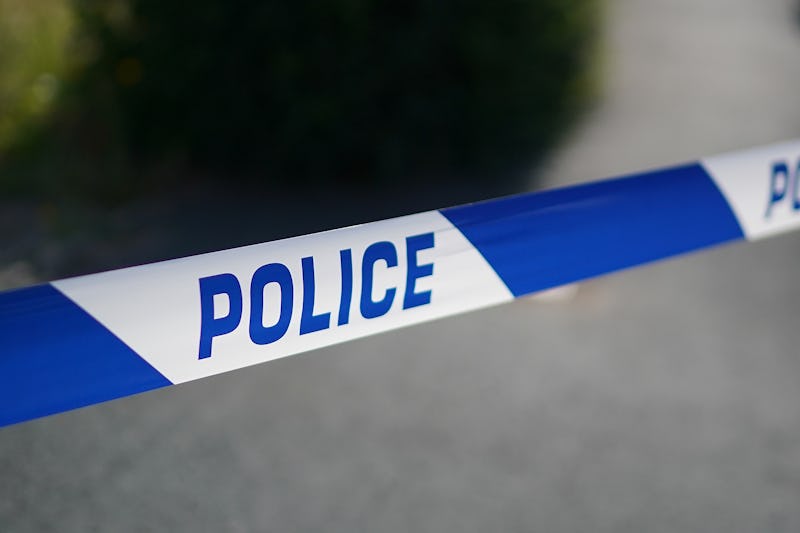 Christopher Furlong/Getty Images News/Getty Images
Authorities said Wednesday that a shooting in Sebring, Florida, has killed multiple people, WFLA reported. Sebring police officers, according to WFLA, said a gunman opened fire in a SunTrust Bank and called 911 slightly after noon local time.
Although the precise number of victims is unclear, CNN reports that at least five people were killed in the assault. It's unknown whether they were bank employees or customers, according to CNN, and no possible motive has been identified.
A man at the scene told the Highlands News-Sun that he stumbled upon the scene when he came to the bank to make a deposit and the door was locked. He peered inside and saw people lying on the floor as one person paced around them, the man told reporters, and then heard a loud bang. He and his wife called police, he said, who arrived on the scene at around 12:36 p.m. local time.
Florida Today reports that initially, officers and deputies from the Sebring Police Department and the Highlands County Sheriff's Office responded to the call and attempted to convince the suspected shooter to leave the bank, which he had barricaded. When this failed, Sebring Police Chief Karl Hoglund said, a SWAT team burst into the bank and the suspected shooter surrendered. That suspect is now in police custody, according to Florida Today. Police said that the gunman himself called 9-11, according to WTSP.
"It's been a tragic day in our community," Hoglund said at a press conference. "We have suffered a significant loss at the hands of a senseless criminal doing a senseless crime." A second press conference is scheduled for 11 a.m. local time on Thursday, Florida Today reports.
In a statement, the CEO of SunTrust expressed sympathy for the victims and their families.
"We are deeply saddened by the tragic shooting at our Sebring, Florida branch this afternoon," CEO Bill Rogers said. "We are working with officials and dedicating ourselves to fully addressing the needs of all the individuals and families involved. Our entire team mourns this terrible loss."
Florida Gov. Ron DeSantis said that the shooter "needs to face very swift and exacting justice," according to WFLA.
Authorities shut down US-27 in both directions after the incident, CNN reports, and some local businesses were on lockdown immediately thereafter. Two nearby schools were also placed on lockdown after the shooting, WTSP reports, but those lockdowns have since been lifted.
Although Hoglund did confirm that five people were killed in the shooting, it's unclear if anybody else was injured and, if so, what the extent of their injuries are.
The FBI and the Florida Department of Law Enforcement are assisting local officials with the investigation, and WTSP reported that later in the day, law enforcement was seen searching the home of the suspected shooter, who reportedly lives in Sebring.
Sebring is located in central Florida, roughly between Tampa and Orlando. The SunTrust bank is just south of Lake Jackson. Law enforcement have asked that bank employees and family members of anyone who was at the bank go to the Inn on the Lakes on Golfview Road.