Police Say There's Been A Shooting With Multiple Fatalities In Jacksonville, Florida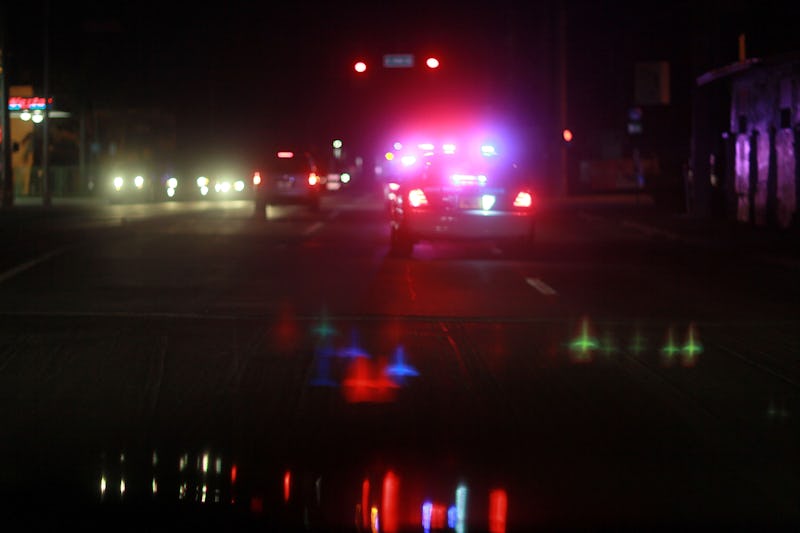 Joe Raedle/Getty Images News/Getty Images
The Jacksonville Sheriff's Office reported what it called "a mass shooting" on Twitter on Sunday, warning people to keep clear of the area. According to police, a gunman in Jacksonville, Florida, opened fire at a popular entertainment area in the city's downtown causing multiple fatalities at the scene.
"Mass shooting at the Jacksonville Landing," the Jacksonville Sheriff's Office said on Twitter. "Stay far away from the area. The area is not safe at this time. STAY AWAY."
Police reported "multiple fatalities" but had not elaborated or provided specific numbers as of Sunday afternoon. Law enforcement later reported one suspect as being "dead at the scene" but said they were continuing to conduct searches in the area as it was unknown if a second suspect was involved. It was not immediately clear how the suspect had died. Police asked those hiding in the area to stay calm, continue sheltering in place, and call 911 so officers could locate and safely evacuate them.
"SWAT is doing a methodical search inside The Landing," the sheriff's office tweeted. "We will get to you. Please don't come running out."
According to CNN, CompLexity Gaming, a professional gaming team, reported the shooting occurred during the Madden 19 Tournament being hosted at GLHF Game Bar. On Twitter, CompLexity Gaming noted that one of their players was present at the event at the time of the shooting and suffered a small injury.
"An update from the Jacksonville Madden event," CompLexity Gaming tweeted. "There appears to have been a shooting at the event, and @YoungDrini was grazed in the hand. He is away from the scene and safe."
In a statement to Bustle, Jason Lake, CompLexity Gaming's founder and CEO said the team was "shocked and saddened" by the afternoon's events. "Our player, Drini, was hit in the thumb but is going to be fine, Lake tells Bustle. "He managed to escape and run down the street to a nearby gym. He's currently cooperating with the authorities and we will be flying him out of Jacksonville as soon as we are given the green light from the officials on the ground."
On Twitter, Lake called for increased security at multiplayer video-game competitions like the Madden event held in Jacksonville going forward. "It's time esports events (large and small) double down on security for everyone in general and players specifically," Lake tweeted.
A player who identified himself as being at the tournament in Jacksonville and who competes under the name "Steveyj" also expressed a desire to see security at future gaming events. "I'm done going to any Madden events not EA Majors with security," he tweeted, adding that he'd been safely escorted out by police. "This is so horrible I can't believe it. This can't be real," he wrote in a separate tweet.
In a statement sent to Bustle, EA spokesperson Brad Hilderbrand wrote, "Our most heartfelt sympathies go out to the families of the victims whose lives were taken today and those who were injured. All of us at Electronic Arts are devastated by this horrific event, and we also join the community in thanking the first responders who were quickly on the scene. Our focus right now is on those affected, and supporting law enforcement as they continue their investigation into this crime."
The Madden tournament was being streamed live on Twitch, an online streaming video platform with a heavy focus on video games, when shots first broke out, according to The New York Times. In the video, which The Times reports has since been taken offline, several consecutive shots can be heard before the video cuts out.