An Indian Girl Was Allegedly Beheaded Because She Rejected A Man Of A Higher Caste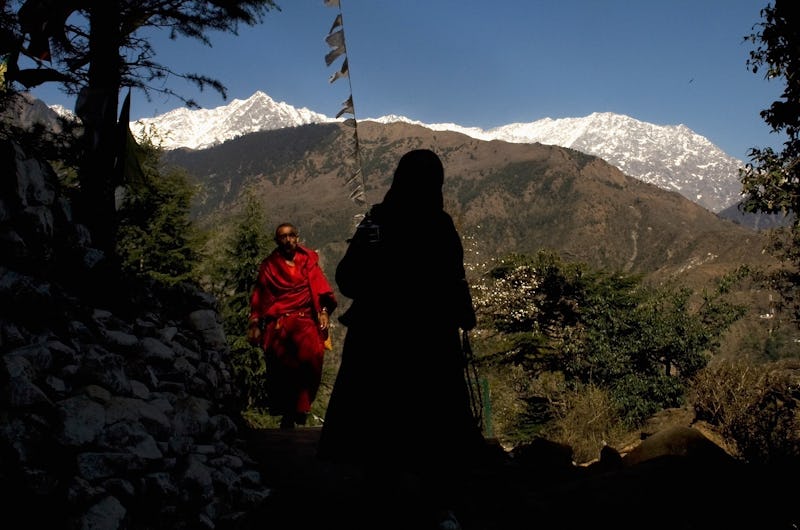 Daniel Berehulak/Getty Images News/Getty Images
Last week in India, a man allegedly beheaded a 13-year-old girl after she rejected him. Police said the young teenager came from a lower caste than the man who is accused of killing her. A complaint was filed in the Salem district of Tamil Nadu in India, according to CNN.
"The girl was brutally murdered. The investigation is ongoing and the accused has been arrested," Ponkarthik Kumar, a senior police official, said, according to CNN.
The man — who has not yet been named in international press — has been charged under a statute that criminalizes caste-based crimes. The constitution outlaws these kind of crimes, which can carry a punishment of up to one year in jail, according to NBC News. The law has been in place since 1989, according to CNN.
In 2016, more than 47,000 crimes were committed against people who come from lower castes, according to records from CNN. Dalits — a group formerly called "untouchables" who are frequently denied things like education because of their caste — have faced an increasing number of attacks for "mundane reasons," according to BBC.
"Why does the establishment not show that strength? Such incidents are constantly happening. When we are pushing for advocacy, the political will must be questioned, or the lack of political will must be questioned," Radhika Ganesh, a political activist who advocates for Dalit rights, told CNN.
The girl had apparently "spurned his advances" before he allegedly beheaded the young teenager, according to The Wire, an India-based publication. "This is, in a way, a MeToo crime. Rajalakshmi was killed because she had spurned his advances; because she spoke about it," A. Kathir, executive director of Evidence (a movement to promote Dalit human rights), told The Wire. "In fact it is both a caste crime and a sexual offense and needs to be addressed at both levels."
The girl and her mother were home alone during the attack, according to The Wire. The girl's "father works in a graveyard, because of which he often stays away from home at night," Kathir told The Wire.
The girl's family said the crime should be tried as a caste-related offense. "He made sexual advances towards [her]. Then, he was enraged that a Dalit woman had the audacity to spurn him," P. Jagadeesh, Rajalakshmi's brother in law, told The Wire. "We demand that he should not be let out on bail, and that the case should also be tried under the POCSO Act."
The 13-year-old girl isn't the only Dalit to be threatened with — or met with — violence in recent months. On June 17, a 20-something Dalit man was riding a horse on his way to his own wedding when he was ambushed, according to BBC. He had to have a police escort to his wedding, according to the news network. Another Dalit man riding a horse to his wedding was threatened in 2015.
In mid-June, three Dalit boys were stripped and made to walk naked through their village before being beaten in Maharashtra, a western Indian state. Their crime? According to a local newspaper, the boys swam in a well belonging to a family from an upper caste. "We are still afraid of further attacks," one victim's mother told BBC Marathi.
In May, two Dalit man were killed in Tamil Nadu after they sat in front of two people from an upper-caste at a temple. The BBC reported that 15 people went to the men's neighborhood, and, in addition to killing the two men, they injured six other people. "The men who suffered injuries had deep cuts on their bodies made with sickles," a police official said to describe their injuries.