A Trader Joe's Employee Revealed All The Hacks & Secrets You Should Know Before You Shop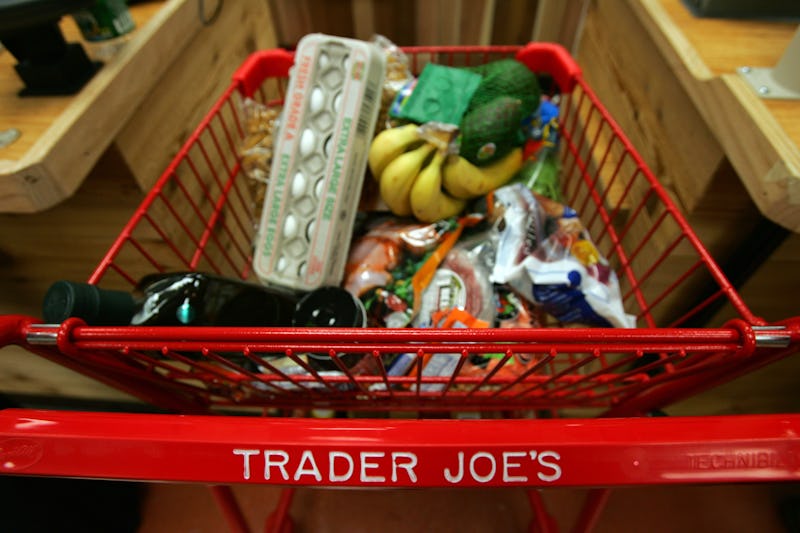 Michael Nagle/Getty Images News/Getty Images
One day, humankind asked the almighty for reasonably priced products free of artificial ingredients and sold by people in Hawaiian shirts; and then we had Trader Joe's. Whether you're shopping for dinner, alcohol, or all-natural skincare products, Joe is all you need. But we have so many questions: are employees really that happy? Is the food truly natural? Why are there bells at the register? We're in luck: in a Reddit Ask Me Anything, a manager shared all kinds of hacks and secrets about Trader Joe's; and if you're on the hunt for some good, juicy gossip, I hate to break it to you — TJ's really is as good as it seems.
Our love for Joe knows no limits. When we need cheap alcohol to get wine drunk on a Friday night, Joe is there. When we're in the mood for the greatest snack ever, Joe is there. When problematic skin wreaks havoc on our lives, Joe is there. The products, the atmosphere, the insanely happy staff — TJ's can do no wrong. It's loved by the country over for its decor, its impulse purchases at check-out, and the pre-made wraps.
Oh... the pre-made wraps. Give me a minute.
It's not all that surprising, then, that this manager has nothing but good things to say about his employer. While you won't find this fellow drinking any TJ haterade, he still revealed some pretty cool things about Trader Joe's that we never knew.