A WOC Walked In Every Single Show At Fashion Week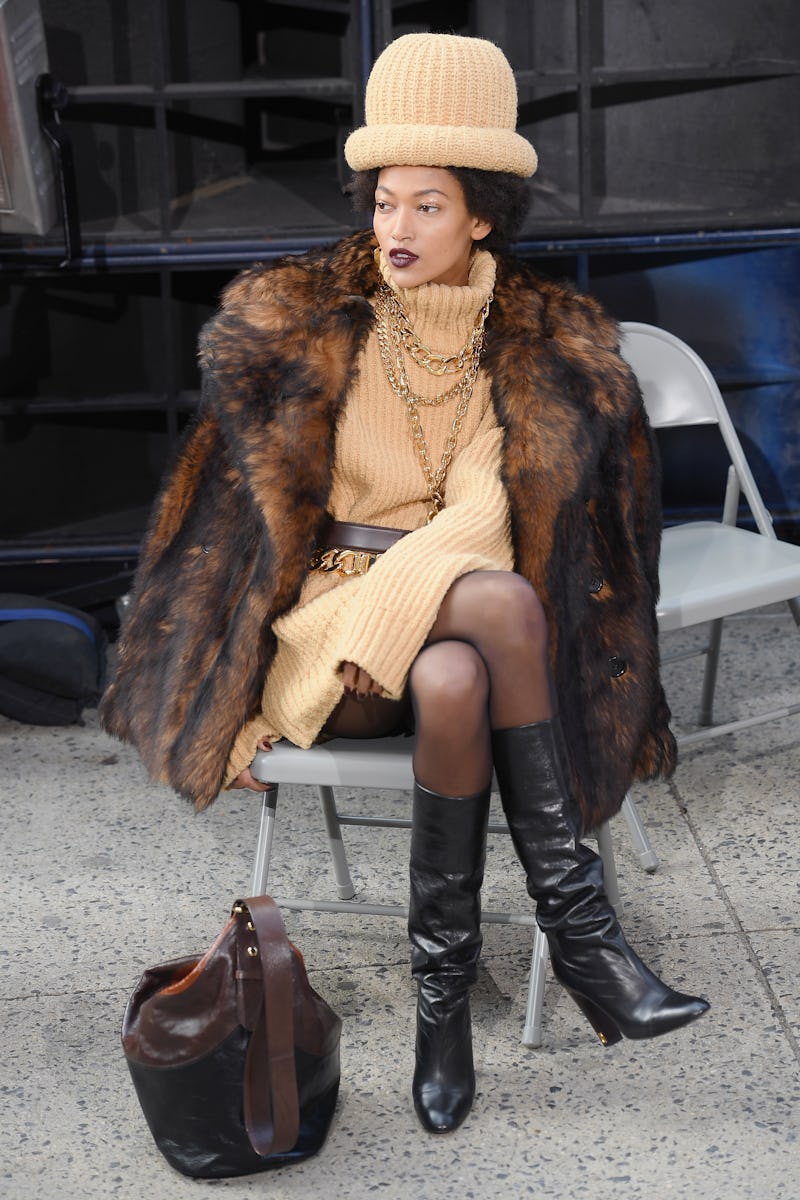 Dimitrios Kambouris/Getty Images Entertainment/Getty Images
New York Fashion Week 2017 was a historical one for the fashion industry, though celebrating it feels slightly bizarre. For the very first time, every runway included at least one model of color. That means at least one woman of color walked in every single show at Fashion Week this year.
The only problem? It's 2017.
While this is exciting news for diversity and representation, it's also important to point out the year we live in. Why is it groundbreaking that at least one woman of color is booked per major fashion show? Shouldn't we have already passed that milestone and, more importantly, shouldn't there be more than one allotted spot per runway that shows the diversity of women? It feels slightly too close to "doing the bare minimum" for comfort — then again, small steps are also one way to keep moving forward.
According to theFashionSpot's semi-annual NYFW Runway Diversity Report for the Fall 2017 season, designers did a better job casting outside of the Caucasian template when compared to Spring 2017 and past seasons, but not by leaps and bounds.
After examining 116 New York shows and tallying 2,700 runway appearances, the report stated that the runways featured 31.5 percent models of color, which was an improvement over Spring 2017, which was 30.3 percent diverse and slightly behind Fall 2016, which was 31.9 percent diverse.
In addition to that, six of the top 10 models that walked the New York runways were women of color, and every single show included at least one woman of color, which has never been done before. It's also encouraging to note that theFashionSpot's findings also show that there were 26 plus-size model appearances on nine runways, and there were eight transgender models walking as well as six women over the age of 50. So some progress is being made.
The most diverse shows included Gypsy Sport, Chromat, Kimora Lee Simmons, Yeezy and Marc Jacobs. Kimora Lee Simmons had a 75 percent nonwhite cast, Yeezy had 74 percent women of color (which included a hijab-wearing model Halima Aden,) Marc Jacobs sent down 66 percent models of color, along with transgender male model Casil McArthur. Chromat cast 77 percent models of color, but Gypsy Sport won the prize in diversity this year.
Not only did Gypsy Sport feature 87 percent people of color, but the also cast two transgender models, one plus-size model, one model with albinism, and one with vitiligo.
While it's encouraging to see that designers have committed themselves to represent at least one model of color on their runway, it's truly about damn time. After all, we're not in the '50s anymore where this might have been a revolutionary move. Women of color — and many other diverse identities — exist among us, and they deserve more than a small place on the runway.