Abbi Jacobson, Stephen King, And Justin Timberlake All Have Books Out This Week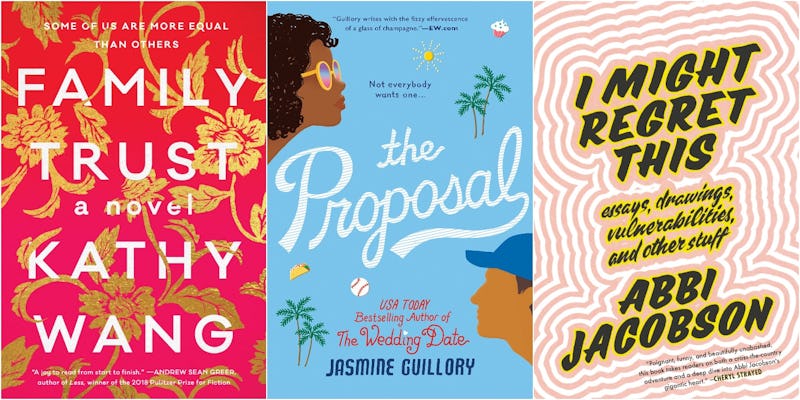 It's Halloween week, and I strongly recommend you spend the last few days of October indulging in creepy short stories, terrifying female-authored fiction, or spooky movies on Netflix. But, if ghost stories aren't quite your thing, don't worry. There's plenty of new book releases this week to keep you entertained, and none of them are horror.
Out this week are two feel-good romances: The Proposal by Jasmine Guillory, about a woman who turns down a public proposal and rebounds with a sexy doctor, and This Is Kind Of An Epic Love Story by Kheryn Callender, about two teens who find love despite their fear of a broken heart.
But if you're more in the mood for nonfiction, try Well-Read Black Girl, a collection of essays by black authors, or Broad City star Abbi Jacobson's new essay collection I Might Regret This about her post-heartbreak road trip across America. Plus, there's a new Stephen King book out this week: Elevation by Stephen King. It's actually way more uplifting than most of his books, but it does take place in the writer's favorite spooky locale — Castle Rock.
Whatever you want to read this week, here are the eight new books you should know: