Abigail Breslin Posts A Powerful Statement About Assault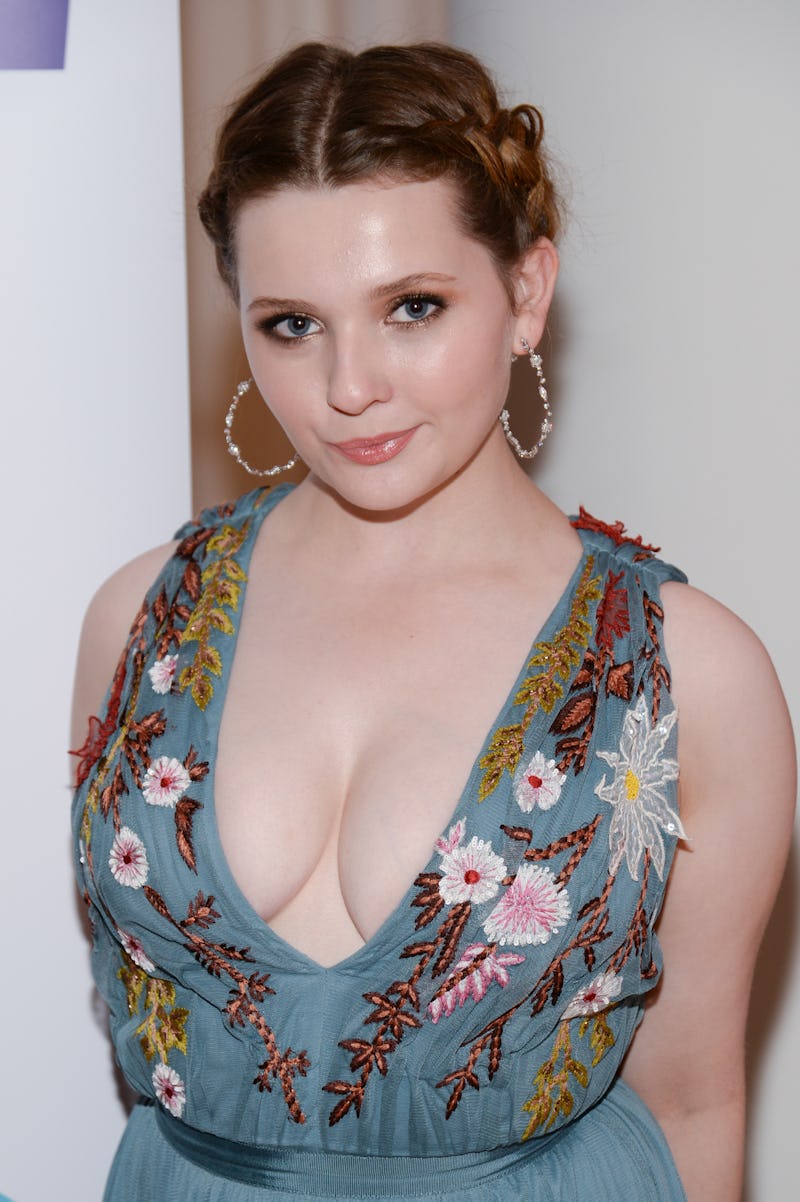 Mark Sagliocco/Getty Images Entertainment/Getty Images
On April 11, Abigail Breslin recognized Sexual Assault Awareness Month with a deeply personal post on Instagram. "I knew my assailant," she wrote alongside an image reading, "You are not obligated to have sex with someone that you're in a relationship with. Dating is not consent. Marriage is not consent." The Scream Queens actor did not go to the authorities after her alleged rape, and now Breslin has explained why she made that decision with a powerful statement.
Her explanation stems from an Instagram she shared on April 22 of an image from RAINN (Rape, Abuse, and Incest National Network) listing statistics of how many perpetrators of rape walk away free or without punishment. She captioned it, "#knowthefacts." According to Breslin, someone commented on her post and said, "Reported rapes are the only rapes that count." This led to the Dirty Dancing star posting a lengthy note explaining why she stayed silent.
"I did not report my rape. I didn't report it because of many reasons." She continued and claimed,
I was in complete shock and total denial. I didn't want to view myself as a "victim," so I suppressed it and pretended that it never happened. Second of all, I was in a relationship with my rapist and feared not being believed. I also feared that if my case didn't lead anywhere, he would still find out and would hurt me even more. Thirdly, I knew how hurt my friends and family would be after finding out, and I didn't want to put them through that.
The 21-year-old also revealed that a year and a half ago she was diagnosed with PTSD. "I have made a lot of progress since the event occurred, but I won't pretend it isn't something I struggle with," she wrote. Per her explanation, Breslin still experiences flashbacks, has nightmares, and even jumps "when somebody touches [her] unexpectedly."
Her entire note is a must-read, but the way she concludes it is immensely important.: "To say that reported rapes are the only rapes that count contributes to the ideology that survivors of unreported rape don't matter. It's unfair, untrue, and unhelpful." She added, "It's like if you got a black eye from getting punched in the face, but because you didn't call the police, you didn't really get a black eye."
She powerfully wrote, "Unreported rapes count. Reported rapes count. End of story." No matter what, rape is rape. Just because someone didn't report it doesn't mean it didn't happen. It's best to remember this now and forever: all rapes count.
Breslin doesn't need to explain why she didn't report her alleged rape, and nor should anyone else who is a victim of sexual assault. When someone goes through an assault, they should be supported and listened to.
I applaud Breslin for being so open and educating others about why someone may not report their rape. Maybe her words will help someone understand this point of view better.