20 Or So Dead GoT Characters Are Still Alive In The Books, Says George RR Martin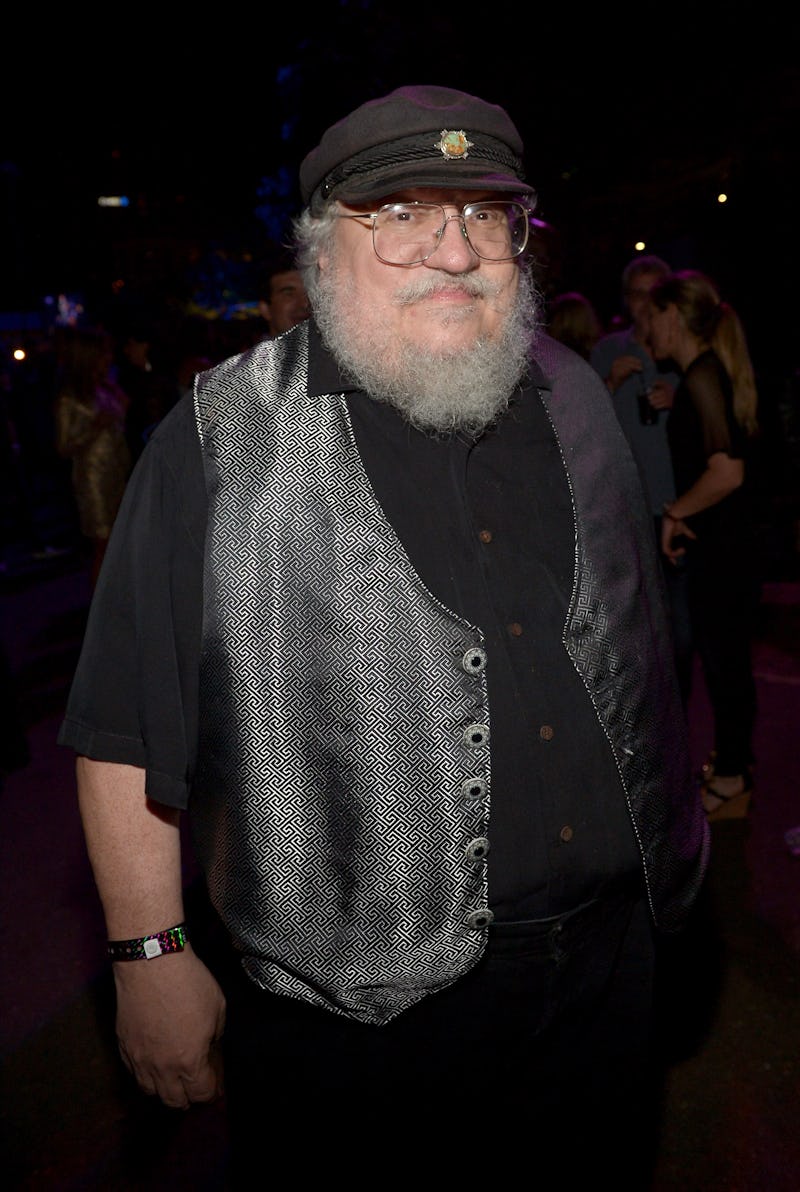 Charley Gallay/Getty Images Entertainment/Getty Images
If asked to described the aesthetic of HBO's Game of Thrones, the majority of fans would almost certainly include words like "gore," "violence" or maybe just "blood." Now in its seventh season, the show, based on George R.R. Martin's A Song of Fire and Ice book series, has killed off more beloved (and not-so-beloved) characters than one can even count. But Martin, who has continued to add to the book series even as the television show marches past, says close to 20 dead characters are alive and well in The Winds of Winter, his impending sixth novel.
...so much for canon, I guess.
In a recent interview with Metro, Martin revealed that while he doesn't have a release date for The Winds of Winter, which has already been in the works for six years, "the book series and TV adaptation go their separate ways."
"On the screen characters are killed right and left," Martin told Metro. "About 20 of them have died already, which are quite alive to me and will appear in a new book."
The last novel added to the Game of Thrones literary canon, A Dance With Dragons, was released in 2011. Without giving too much away - there's gotta be someone out there who hasn't watched Game of Thrones yet, right? - the book does without anyone, uh, rising and shining from a presumed place of death. Among like 100 other potential digressions.
HBO's Game of Thrones is currently in the midst of its seventh season, with the August 27 finale reportedly set to be the longest single episode in series history. Last season, an average of 26 million viewers tuned in across all streaming platforms. The seventh season premiere saw 16.1 million people watching live (that's not even counting those of us who have HBOGo account logins squirreled away, courtesy of our college roommates, and watched the show later in the week) and inspired 2.4 million tweets.
Though Martin says he is still "months" away from finishing The Winds of Winter, with the latest rumors suggesting a 2018 publishing date, he's been periodically releasing excerpts on his website for years. The most recent addition? A chapter from the perspective of Arianne Martell, published in 2016.