13 Adorable Valentine's Day Quotes For 2017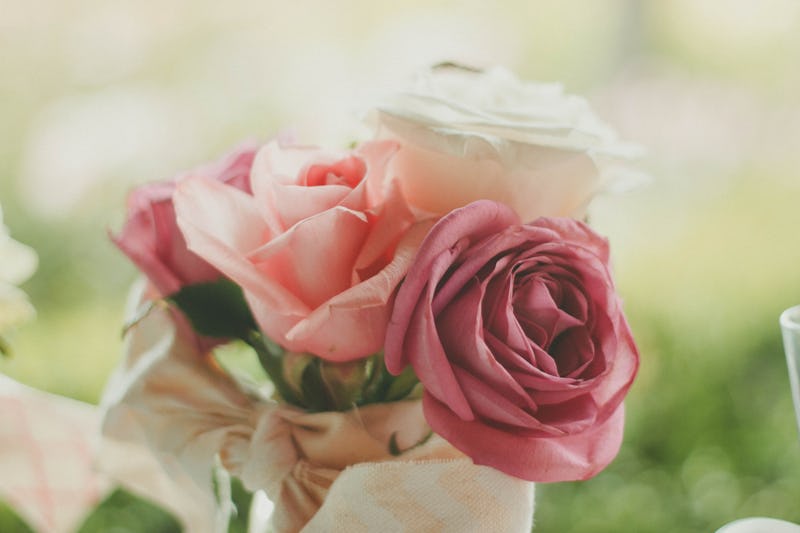 You're either into Valentine's Day or you're not. If you are, then you're in luck, because these 13 adorable Valentine's Day quotes for 2017 will be right up your ooey-gooey, cutesy-cushy alley. Looking for some quotes to write on Valentine's Day cards? How about some sugary sweet options for a Facebook status update? Something that will charm the pants off of your significant other in a text message? Stay tuned!
These 13 adorable Valentine's Day quotes come from the likes of John Updike, Percy Bysshe Shelley, and even Rumi. They're at times funny, at times full of wisdom, and at times so overly romantic that they may actually make your heart melt. Oh Valentine's Day, you just seem to have a way of bringing out the major cheeseball in all of us, and I wouldn't expect anything less of you.
Make your special someone feel extra special this February 14th by sharing one of these 13 quotes with him or her. Valentine's Day is all about spreading the love, and if there's one thing that these adorable quotes do, it's just that. True, they're so sweet that they might make you gag, but we all need a little bit of that in our lives now and again. Right? Right.
1. "The Eskimos had fifty-two names for snow because it was important to them: there ought to be as many for love." — Margaret Atwood
2. "A kiss makes the heart young again and wipes out the years." — Rupert Brooke
3. "The minute I heard my first love story, I started looking for you, not knowing how blind that was. Lovers don't finally meet somewhere. They're in each other all along." — Rumi
4. "Each time you love, love as deeply as if it were forever." — Audre Lorde
5. "If you live to be a hundred, I want to live to be a hundred minus one day so I never have to live without you." — A. A. Milne
6. "It is the passion that is in a kiss that gives to it its sweetness; it is the affection in a kiss that sanctifies it." — Christian Nestell Bovee
7. "Love shall be our token; love be yours and love be mine." — Christina Rossetti
8. "Look, there's no metaphysics on earth like chocolates." — Fernando Pessoa
9. "We are most alive when we're in love." — John Updike
10. "When you love someone all your saved up wishes start coming out." — Elizabeth Bowen
11. "The heart has its reasons of which reason knows nothing." — Blaise Pascal
12. "If you press me to say why I loved him, I can say no more than because he was he, and I was I." — Michel de Montaigne
13. "Soul meets soul on lovers' lips." — Percy Bysshe Shelley