A Same-Sex Couple Had To Move Seats On A Plane So A Straight Couple Could Sit Together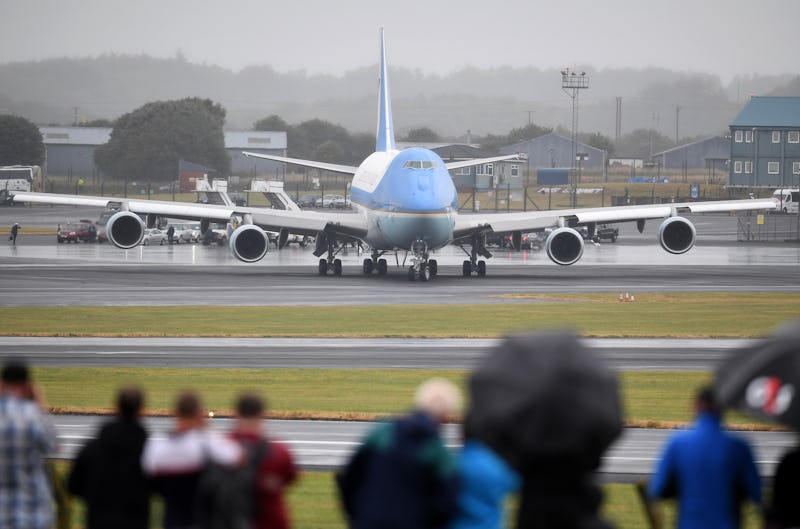 Jeff J Mitchell/Getty Images News/Getty Images
A passenger claimed in a Facebook post on Sunday, July 29, that Alaska Airlines moved a gay couple — himself and his traveling partner — to better accommodate a straight couple. "I have never been so discriminated against while traveling before," the passenger, David Cooley, wrote.
The Los Angeles native was flying home from New York when he claims the airline gave "preferential treatment to a straight couple." He was already seated when a flight attendant reportedly asked his partner to move so another couple could sit together, according to Clooney's post. Clooney said they explained that they were also a couple, but a flight attendant allegedly told his partner to either move from his premium seat to coach or get off the plane.
The airline apologized to Cooley in a statement provided to CBS News, adding that it mistakenly booked two people in the same seat. "We are deeply sorry for the situation, and are investigating the details," the statement read. "This unfortunate incident was caused by a seating error, compounded by a full flight and a crew seeking an on-time departure and nothing more than that."
In a later statement to Bustle, Alaska Airlines says,
"This unfortunate incident was caused by a seating mix-up on a full flight. It's our policy to keep all families seated together whenever possible. That didn't happen here. We are deeply sorry for the situation and did not intend to make Mr. Cooley and his partner feel uncomfortable in any way. We've reached out to Mr. Cooley to offer our sincere apologies for what happened, refund his ticket and make this right."
Cooley said he and his travel companion got off the flight because they "could not bear the feeling of humiliation for an entire cross-country flight." He added:
"I cannot believe that an airline in this day and age would give a straight couple preferential treatment over a gay couple and go so far as to ask us to leave. We will never be flying Alaska Airlines or their recently purchased Virgin Airlines Group ever again."
The couple ended up flying Delta Airlines home, according to the Facebook post, and Cooley encouraged others to spend their money with "an LGBT friendly airline like Delta."
In Alaska Airlines' response, the company said the mistake doesn't reflect its overall ethos. "Diversity and inclusion are part of the fabric of Alaska Airlines," its statement read. "We are an airline for everyone and reflect these values through our work with dozens of nonprofit LGBTQ organizations, Pride Parades along the West Coast and a perfect score in the HRC's Equality Index. We'll keep building on this commitment, with our employee-led LGBTQ business resource group."
The airline has a "gay travel" page on its website that says: "At Alaska, we are longtime supporters of the LGBT community and remain committed to a more equitable society." The page lists destinations that support marriage equality, as well as Pride celebrations and other events that might attract LGBTQ tourists. San Francisco, Seattle, Palm Springs, Hawaii, and Puerto Vallarta all have individualized pages pointing out their historic sites and "vibrant gay nightlife."
Although the airline said it has reached out to Cooley and is "seeking to make it right," it's unclear what that will entail and whether the Alaska Air employees who allegedly prioritized a straight couple were reprimanded. The airline said in a statement to NBC News that it's investigating the incident while communicating directly with the travelers involved.
Cooley has not posted any updates since declaring that he'll never fly Alaska Airlines again.