Alexis & Jim Bellino From 'RHOC' Confirmed Their Divorce With A Supportive Joint Statement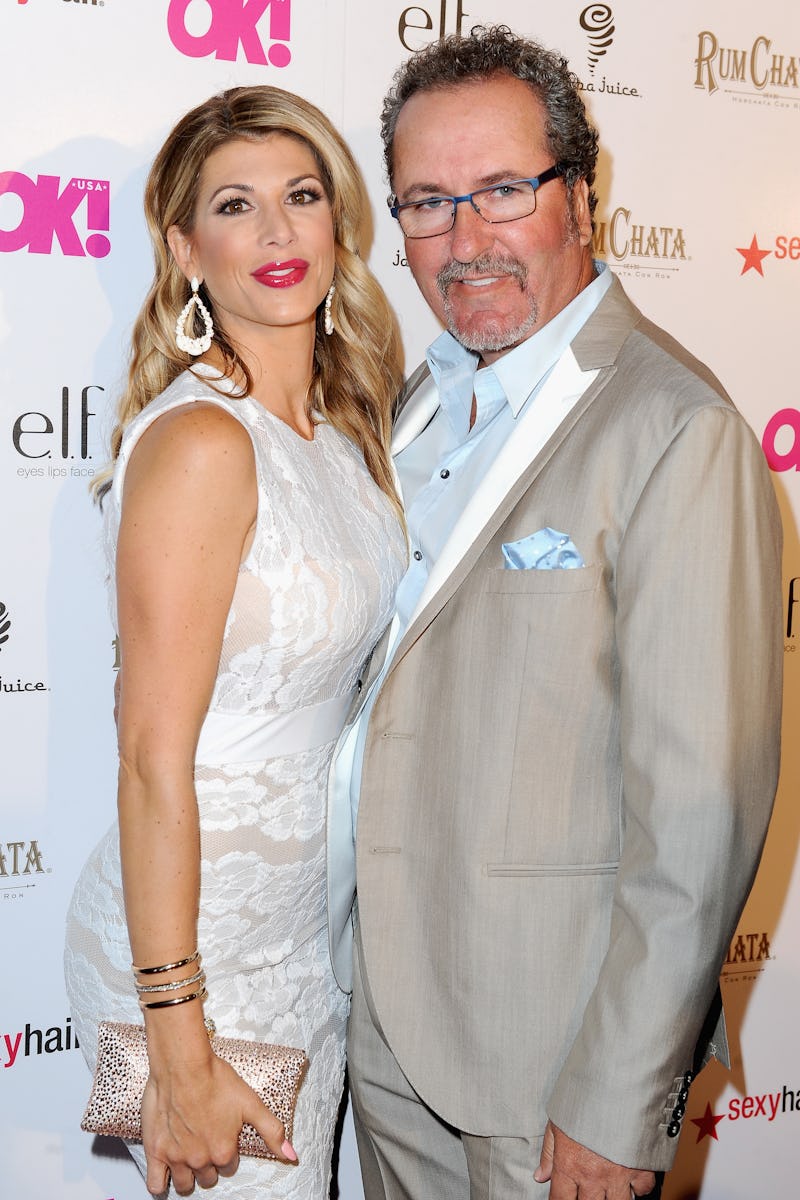 Angela Weiss/Getty Images Entertainment/Getty Images
After 13 years of marriage, former Real Housewives of Orange County stars Alexis and Jim Bellino confirmed their divorce in a statement to Us Weekly on Thursday. According to Alexis and Jim, they decided to comment on their split due to recent reports. Just last week, TMZ reported the couple was calling it quits. Based on court documents obtained by TMZ, Jim filed for divorce and cited "irreconcilable differences." The publication also reported he filed for joint legal and physical custody of their three children, 12-year-old James and 10-year-old twins Melania and Mackenna. According to TMZ, Jim is also seeking spousal support.
Their statement to Us Weekly read, in part:
"It is with heavy hearts that we inform the public of our mutual decision to end our marriage — but it's important to us that you know we made this choice together, with love, and as the best decision for our children's future. We hold one another in the highest regards as spouses, and especially as parents. We have agreed on 50/50 custody of the children, and we ask that you respect our privacy by not theorizing about the reasons for our divorce."
(Bustle reached out to Alexis' rep for additional comment, but did not receive an immediate response.) Even current RHOC star, Tamra Judge, is commenting on their divorce. As fans most likely remember, she rarely got along with Alexis. According to Reality Blurb, during a June 26 appearance for The Juicy Scoop With Heather McDonald, Judge questioned Jim reportedly seeking spousal support. "Why is he wanting spousal support?" she asked. "I have a theory. Everything's in her name. He's going to go to jail. Yeah, he's a shady motherf*cker."
Jim and Alexis haven't commented directly on Judge's claim. But, they referenced the "negative discussion" in the news about their divorce. It's unclear to what they're referring to.
"In recent days and weeks, there has been a lot of negative discussion about our marriage and why it is ending," their statement continued. "Outside of the news of our decision to part ways, there is nothing provocative, alluring, or sordid about the dissolution of our marriage. Quite to the contrary, we strongly support each other just as we have since the beginning of our relationship."
"Our marriage was a good one, but we were never perfect people or spouses — no one is, and in this respect, we were a lot like millions of other married people," they also said in their statement. Alexis and Jim went onto explain they "simply grew apart over — there is no ill will or bad blood between us."
They appear to remain supportive of each other and hope fans can do the same. "We ultimately want you to feel happy for us, respect our privacy during this difficult time, and pray for our mutual benefit as we weather this storm," the end of their statement read. "To the fans who have supported us since the beginning, we're grateful for how you cheers us on — we ask that you continue to cheer as our lives and the lives of our children change and ultimately improve as a result of this difficult decision."
On June 23, Alexis, who announced her exit from RHOC in September 2012, posted an Instagram with her kids at the airport. "Montana bound baby!!!!!!!!" she wrote. It looked like the perfect escape during what is probably a hard time for the entire family. "Sometimes you just have to stop and take a breath. Lol. (I walked up the stairs and my kids were doing this prank on me. So funny.)," she captioned an Instagram of her kids.
Based on the photos shared by Alexis, she's staying strong and having a blast with her kids.