Ali Fedotowsky's Wedding Photos Are Flawless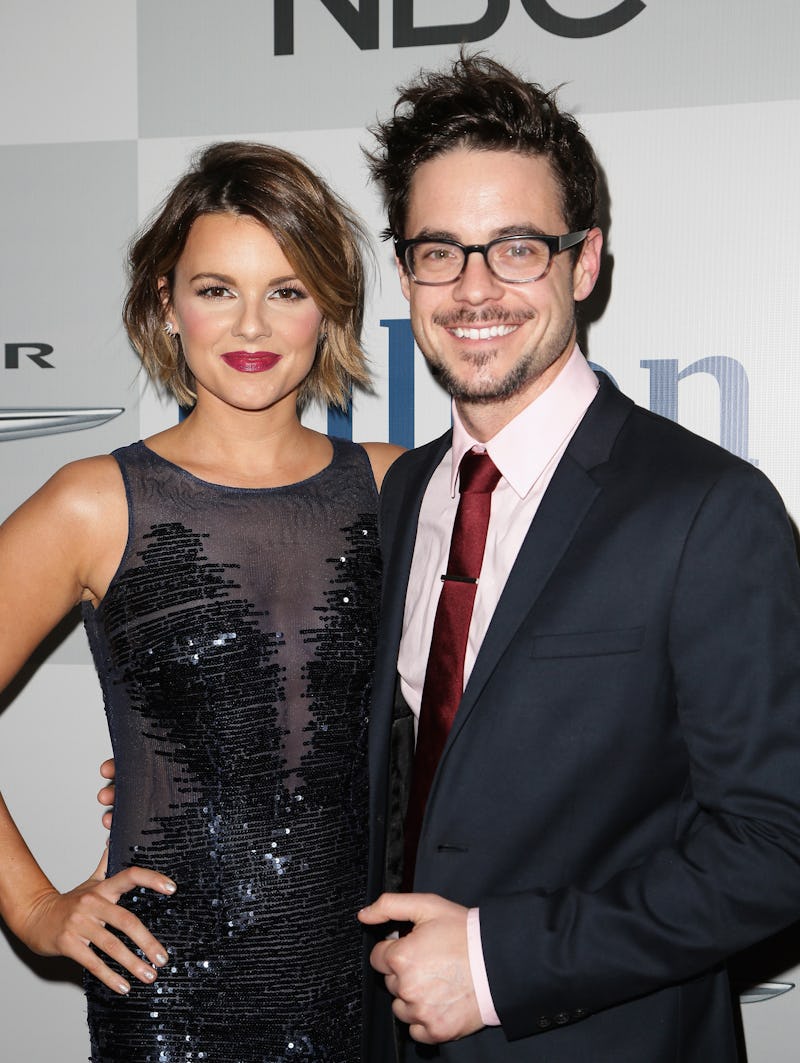 Chelsea Lauren/Getty Images Entertainment/Getty Images
Ali Fedotowsky's Bachelorette love story may have been short lived, but now, she's found her real happily ever after. On March 3, Fedotowsky married Kevin Manno, her longtime boyfriend and baby daddy to their adorable daughter, Molly, and the bride looked just as gorgeous as you'd imagine. And now that she's had some time to enjoy her new husband, Fedotowsky blogged about her wedding, sharing new photos and details that prove what a magical day it really was.
According to her blog post, Fedotowsky and Manno tied the knot at Rancho Palo Verdes' Terranea Resort, where their family and friends hung out with them for the three days surrounding the event. And of course, the former E! reporter had plenty to share about her dress from JLM Couture and Kate Spade shoes, because she is a fashion blogger after all.
As soon as I heard Fedotowsky was engaged last year, I knew her wedding would be highly Instagrammable, since everything else in her life always is. And after seeing these photos and reading the story of her wedding in her own words, I can confirm that anyone who thought the same will not be disappointed.
Fedotowsky wrote in her blog:
This perfect PERFECT day! We were SO nervous in the few weeks before the wedding because Los Angeles was getting record high amounts of rain. It felt like it rained for almost 2 months straight with a few sunny days sprinkled in. Luckily for us, our wedding day was just gorgeous!
I love how excited she is! Fedotowsky also shared that her niece, Lennon, was the one to pull Molly down the aisle in a wagon, and that their dog, Owen, served as the official "Best Dog" at the ceremony. This family!
It's so wonderful to see Fedotowsky getting her happy ending. After watching her on The Bachelor and The Bachelorette, it's hard not to feel invested in her journey to love, so to see it happen in such a beautiful way — and include the precious little girl she always wanted — is really awesome.
Fedotowsky's blog includes a massive amount of photos from her big day, and you're definitely going to want to see them. There are some serious Pinterest vibes going on, and some truly adorable pics of Molly with her newly married parents. It's crazy how much she looks like her mom!
Congrats to the happy couple! I can't wait to keep following along with their family and to find out what's next for their adorable family.