Netflix's 'GLOW' Spotlights The Tough Girl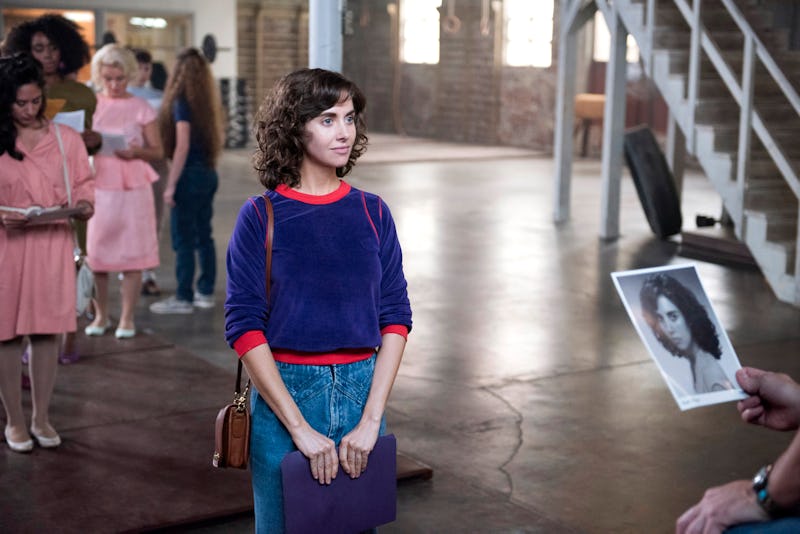 Erica Parise/Netflix
It's clear from the very beginning of the new trailer for Netflix's GLOW that Alison Brie is breaking free, choosing to literally bust stereotypes with her female wrestler comrades-in-arms. GLOW appears to put a high premium on showing the beauty in female strength while also highlighting the shift in how we perceived female beauty nearly 30 years ago. Of course, when you learn that Orange Is The New Black's Jenji Kohan is an executive producer on GLOW, that push to bust down barriers in favor of meaningful female-led storytelling isn't as much a surprise as an endorsement for the show; this is going to be must-watch television, people. Don't snooze on this.
"I'm interested in real parts," Brie's character, struggling L.A. actor Ruth, laments in the trailer. After yet another failed audition where she appears to nail it, only to learn she's reading the male part, Ruth's luck seems to be running out. That is, until her agents phones her up about a different kind of audition — for a lady's wrestling league that is being put together, led by the gruff but lovable Sam Sylvia (played comedian Marc Maron). The wrestling organization would be called the Gorgeous Ladies Of Wrestling, GLOW for short. Get it?
The trailer hints at a lot of exciting approaches to unpacking female beauty. Within the world of wrestling in the 1980s, it seems that audiences will be able to confront ideas about feminine beauty. Additionally, those kinds of conversations and sweaty confrontations will happen with a variety of layers of race, body positivity, and potentially class laid onto it. I conjecture this thanks to the GLOW trailer's prominent display of it's diverse cast; women of all races and body types present and accounted for.
That's certainly not a knock on GLOW. In fact, I'm really excited to see how this all comes together considering that cast looks cheekily gung-ho and let's be real: it's always as treat to watch Brie do her thang.
Prepare for the inevitable GLOW Netflix binge with tons of Spandex and neon pink blush. This is going to be some damn good TV.