Over 90 More Women Came Forward To Accuse A Former USC Gynecologist Of Sexual Abuse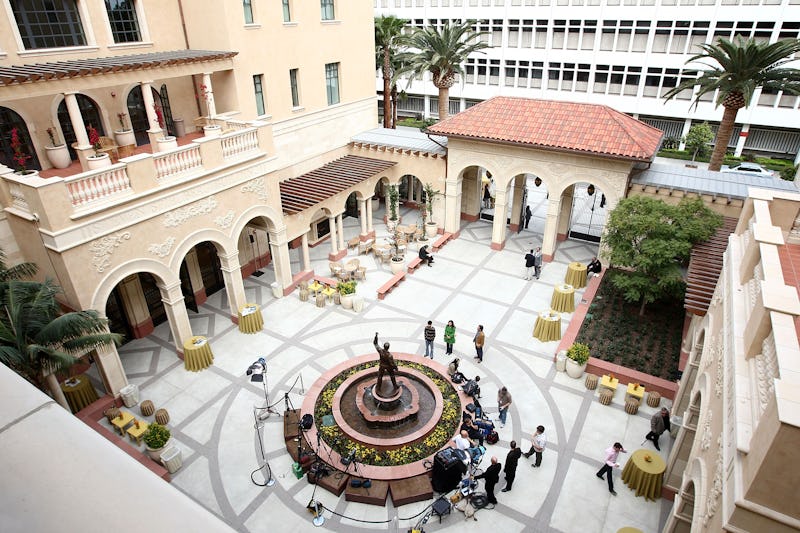 Alberto E. Rodriguez/Getty Images Entertainment/Getty Images
Following the 52 patients who accused a former campus doctor of sexual misconduct in May, allegations against ex-USC gynecologist George Tyndall have multiplied. According to John Manly, an attorney on the case, 93 more former students have come forward in two new lawsuits against Tyndall. His attorney has denied the allegations.
In a statement in July, according to CNN, Tyndall's attorney Leonard Levine said the doctor "is adamant that he engaged in no criminal conduct while practicing medicine at USC. He firmly believes that when all the facts are known, and experts in the field of gynecology and obstetrics are consulted, it will be determined (that) his examinations of students at USC were for the stated medical purpose, and consistent with the standard of care for such examinations." Bustle has reached out to USC and Levine for comment.
The plaintiffs allege that Tyndall sexually abused, harassed, and molested them while under his care at a USC health clinic, CNN reports. They are also accusing the university of ignoring their complaints, and covering up Tyndall's alleged inappropriate and criminal behavior for decades. The University responded to CNN, saying:
We are aware of the lawsuits. We will be seeking a prompt and fair resolution that is respectful of our former students. We are committed to providing the women of USC with the best, most thorough and respectful health care services of any university.
When the story initially broke last spring, police estimated that Tyndall had seen some 10,000 patients in his 30-year tenure as the only full-time gynecologist at the campus Student Health Clinic. NBC reported in May that the university began an internal investigation and firing processes against Tyndall after a 2016 complaint, but ultimately allowed him to resign in a settlement after he threatened to sue the school.
Accusers have brought forth a range of abuse allegations against Tyndall, including that he exposed his own genitals to patients, digitally penetrated them during consults, sometimes without gloves, photographed their naked bodies, and made racist and misogynistic comments to them. A nurse practitioner and former USC student wrote in a Los Angeles Times op-ed, "I'm a person who knows in great detail what is and is not a typical part of an exam. And I know that what happened to me was not normal." Again, Tyndall has denied the allegations.
In several of the lawsuit's complaints, patients allege that a nurse was in the room when the abuse occurred. When she talked to the nurse after the visit, one plaintiff says the nurse brushed off Tyndall's supposed behavior as "just really friendly." Another student who claims she emailed the Student Health Center twice with her complaint following the exam said she was told they would look into it, but then heard nothing back.
Rachael Denhollander a former gymnast and the first woman to publicly accuse former Michigan State University (MSU) doctor Larry Nasser of sexual assault, spoke out Thursday to urge USC to investigate. "I am asking USC, do it better this time," she told CNN. "Do it better than (MSU) did. Treat these women like the family you promised them they were. Conduct an independent investigation and release the report so we know who knew what, when and were, and those who contributed to the abuse of these women are held accountable."