Allison Williams Has Parting Words For Marnie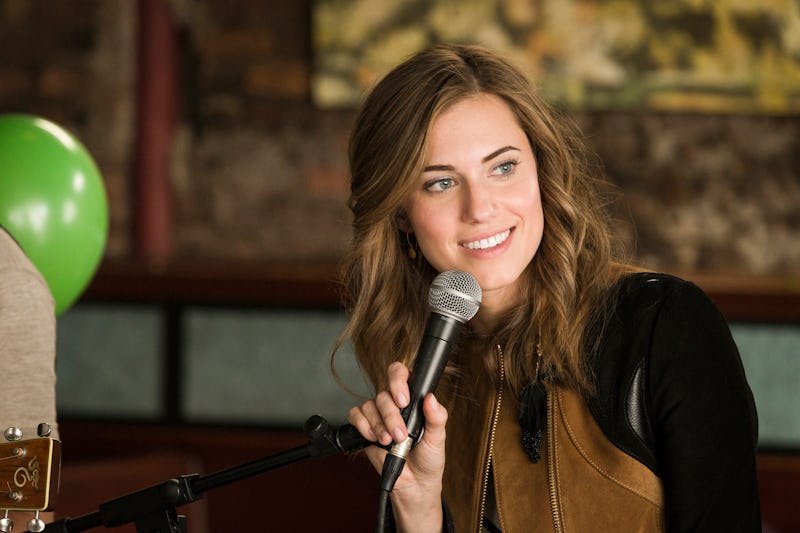 HBO
After six memorable seasons HBO's Lena Dunham-incepted Girls is finally singing its swan song. It's hard to imagine what it will feel like when Hannah, Jessa, Shosh, and Marnie are no longer gracing our screens on Sunday evenings. Because these characters, as flawed as they may be, have become friends. And Allison Williams, the woman who has portrayed egocentric Marnie for six years, agrees.
"She represents a time in my life. Like, my whole adult life so far," the newly blonde actor says during the press day for her first feature film, Get Out. "We shared our twenties. She had a much more conventional twenties experience than I did, and I felt happy to live out a messier twenties experience through Marnie rather than doing it myself."
And Marnie is certainly messy. She's made plenty of mistakes and rash decisions (like marrying — and then quickly divorcing — drug-addicted Desi). There are even articles asking if Marnie is "the worst character on TV." Nevertheless, Williams will take away valuable lessons from her often unlikable character.
"I'm left thinking about how fierce and how brave she is, mostly to her detriment, but she's just got balls," she says. "I find myself sometimes wishing that I was more of an action person than a thought person. I always think things through really carefully and I think Marnie seems like she does, but then when you actually analyze her behavior, she can't possibly. She'll grab a mic without thinking about how anyone's going to react to it. That's one of the things that I think about, because sometimes that's a really good idea."
Even though audiences may feel sad to see Girls go, Williams isn't too worried that viewers will be without content to satisfy them. "There are a million incredible shows on TV now. I love Search Party, I love Insecure, Atlanta, Better Things — there's so much good programming that we're all gonna feel like we're taken care of by what's out there," she says. "I look back at it with such gratitude. I can't get over the expansive time that's gone by and I can't believe my luck that I got to be part of it."
As Marnie has her final moments on screen, Williams is looking towards pursuing acting in other arenas. Making her film debut in Jordan Peele's Get Out, which debuts Feb. 24, Williams plays a white woman taking her black boyfriend home to meet her parents for the first time. And the horror-film-with-a-social-message was exactly the type of movie the actor was holding out for.
"I felt so satisfied by my job playing Marnie, so the only things I wanted to do were things that really stretched my limits or were new in some way. Peter Pan was a good example of that," she says. "I didn't want to do something I would be reluctant to promote. I didn't want it to be something that I would be embarrassed about. I wanted it to be something that I was really proud of on many levels." And for Williams, the poignant Get Out was such a film.
While audiences will miss the flawed Marnie on screen, it's encouraging to see Williams pursuing important characters moving forward. And who knows, in 2017's nostaglia-heavy landscape, a Girls limited series or reboot is always a possibility.