Amanda Seyfried & Thomas Sadoski Are Now Married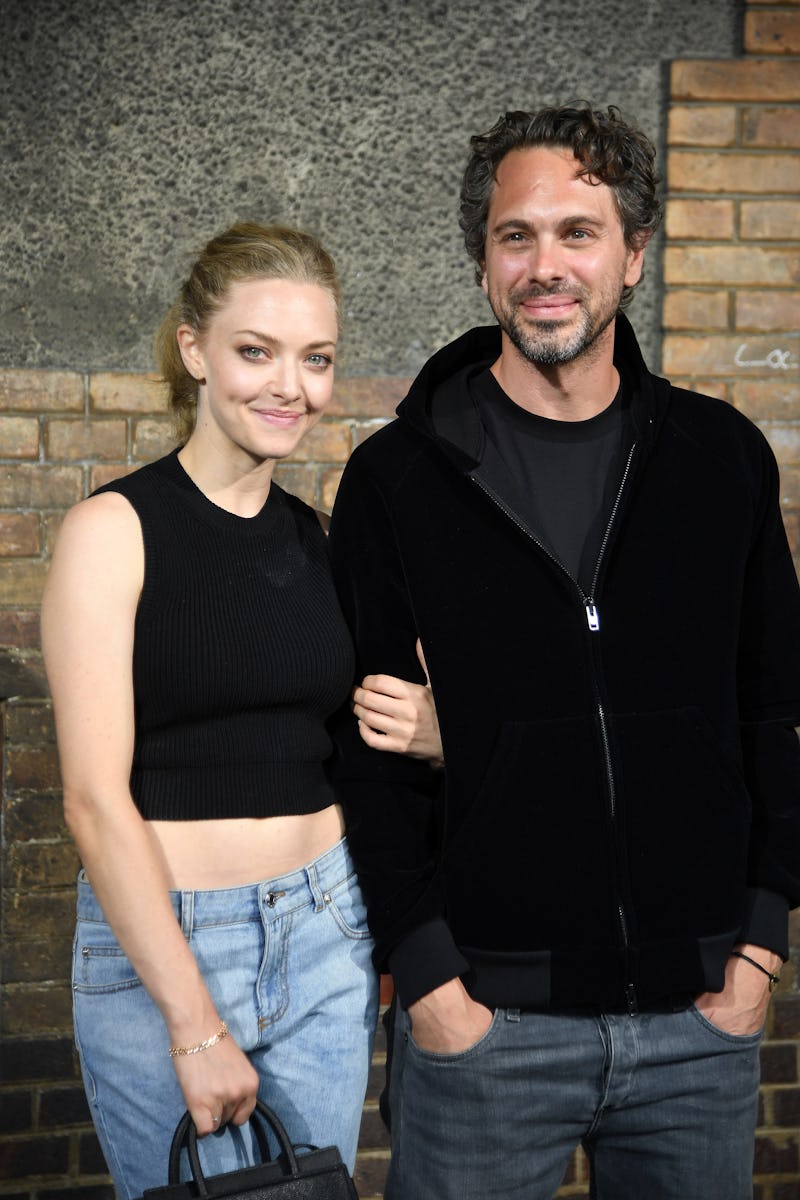 Pascal Le Segretain/Getty Images Entertainment/Getty Images
A huge congratulations is in order for this happy couple. Amanda Seyfried and Thomas Sadoski are married, Sadoski revealed during a Thursday appearance on The Late Late Show With James Corden. Corden spotted the Life in Pieces actor wearing a ring on that finger, which then prompted Sadoski to call Seyfried his "wife." He also offered up details about their simple wedding that sounds absolutely perfect.
"We eloped," he said about their nuptials, which were held on Sunday, March 12. "We just took off into the country with an officiant and, just the two of us, and we did our thing."
Who says you need to make a wedding a big party to make it special? They also wrote their own vows. As Sadoski said, "Listen, she's the person that I love, admire, respect most in the world." He added about their wedding, "It was beautiful. It was everything that it should be. It was just the two of us talking to each other."
How swoon-worthy is that? That is exactly how all weddings should be. These two definitely seem to be head over heels in love with one another. They are also expecting their first child together. The adorable couple is really living their best life at the moment, and it's something Sadoski couldn't be more happy about. "I'm more excited about this than I've ever been about anything in my life," he said about becoming a father. "And I'm also more terrified about it than anything I've ever been in my entire [life.]"
Yeah, he already sounds like the best husband and an amazing soon-to-be father.
Seyfried has yet to comment on their wedding, but she did post an Instagram of Sadoski about his appearance on Corden's show and captioned the photo: "This nice man is going to be on @latelateshow tonight to talk about nice things!"
Well he certainly discussed plenty of "nice things." Again, congrats to both Seyfried and Sadoski on their happy news!