Amandla Stenberg Shaved Her Head & It's Fierce AF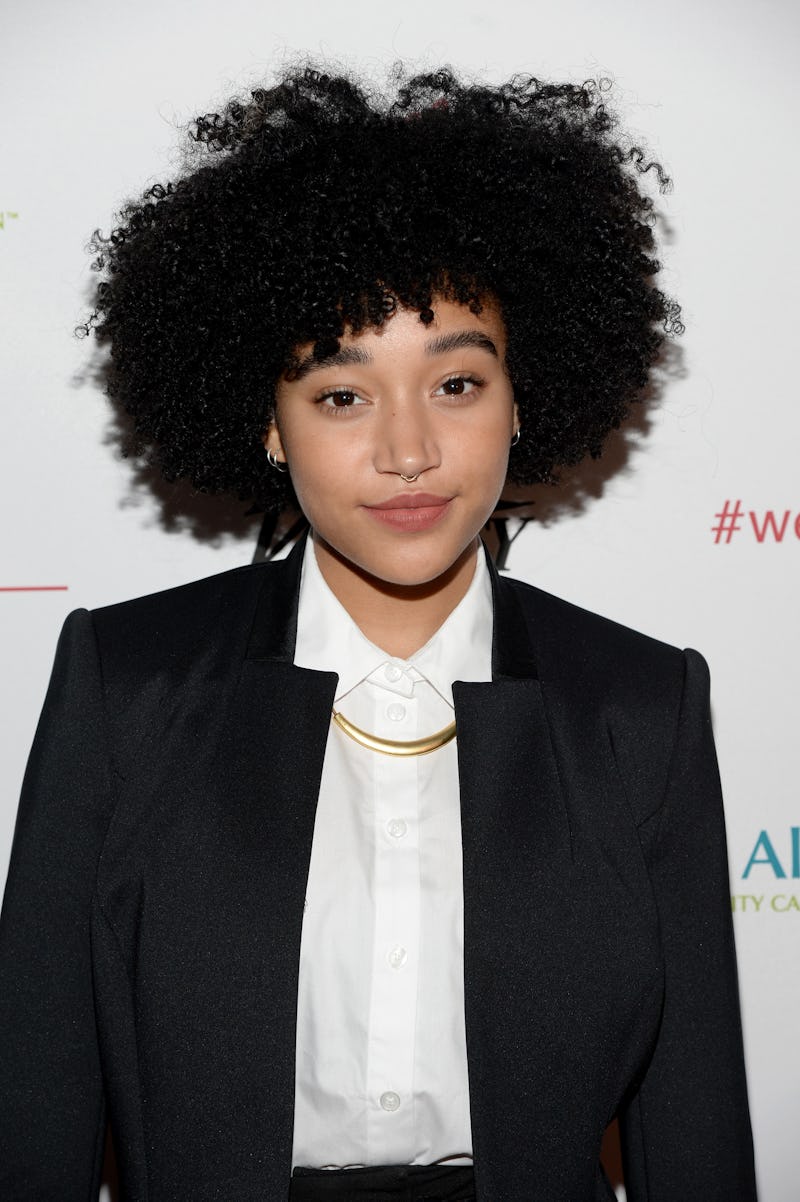 Michael Kovac/Getty Images Entertainment/Getty Images
Some celebrities have become so synonymous with their signature hairstyles that it's hard to picture them any other way. When infamous redhead Bella Thorne died her hair navy blue, for example, and the world went wild. Amandla Stenberg shaved her head recently, and the makeover is a completely different look from what we're used to seeing her in.
The Hunger Games actress has quickly become known in Hollywood for her trademark textured curls with a whole lot of volume, so when she shared a photo on Instagram of her fresh buzzcut, it caught fans off guard. Of course, the 18-year-old looks as gorgeous as ever with the new 'do, but it's definitely a far departure from her typical style.
If you're wondering what sparked this sudden change-up, it wasn't exactly out of the blue. The 18-year-old explained in the caption of her reveal photo that she shaved her head for an upcoming role in a moving film called Where Hands Touch, about biracial children growing up in Nazi Germany. Being biracial herself, the cut is truly an act of inspiration.
"I shaved my head for the role. Feels really good. I feel so aerodynamic now," she said in the post.
It definitely seems like she is fond of the new look, so perhaps she will keep it around for a while?
One thing is for sure. When it comes to her hair, Stenberg is not afraid to take risks. As she explains in an interview with Glamour, loving her natural hair is a constant battle, but she doesn't feel the need to conform to media ideals of straight perfect hair.
Rocking your natural locks is always fierce, but so is shaving your head. Either way, Stenberg is as badass as they come.