Amazon Launches Prize For Self-Published Books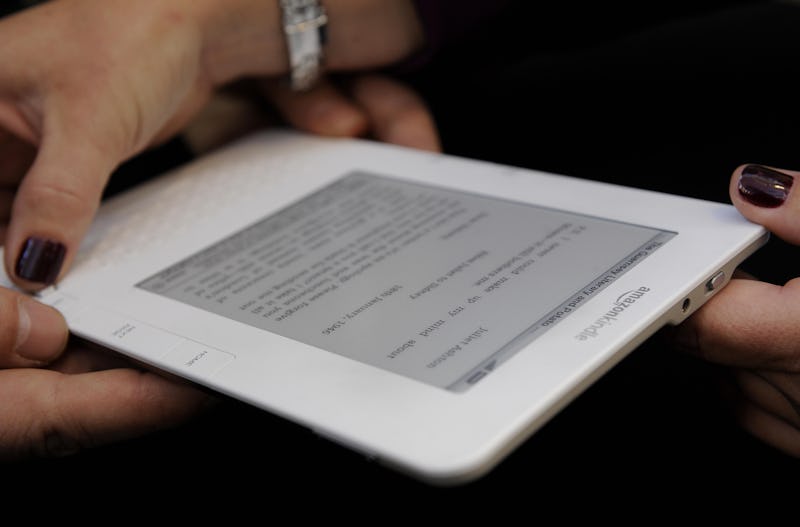 EMMANUEL DUNAND/AFP/Getty Images
Self-published books get a bad rep. Many people think that just because a book is self-published, it might be badly written — but that couldn't be further from the truth. That's why this Amazon prize for self-published books is such a fantastic idea — because it's time we finally gave self-published books the honor they deserve.
There are a ton of reasons why a book might not get published the traditional way. Firstly, it's a massively competitive industry, so first-time authors may struggle to get noticed in the sea of existing bestsellers. The self-publishing industry is more diverse, too — as it offers a platform for diverse authors shut down by traditional publishers. So just because a book is self-published, it doesn't mean that it isn't a fantastic book and worthy of recognition.
This new prize from Amazon UK, called the Kindle Storyteller Prize, will offer £20,000 (the equivalent of about $25,000) to a book published through Kindle Direct Publishing between 20th February and 19th May this year. The winning book will be selected by a panel of Amazon executives and literary figures, and alongside the cash reward, the winning book will be given a marketing campaign on Amazon's UK website to help promote it to a wider audience.
It's great to see self-published books get a little more recognition, and I hope that Amazon continues to help promote the many talented authors using their self-publishing platform. And as readers, we should remember not to limit ourselves to the books published the traditional way. If we do, we might just miss out on something extraordinary.