America Ferrera's Social Media Presence Is Motivation For Latina Millennials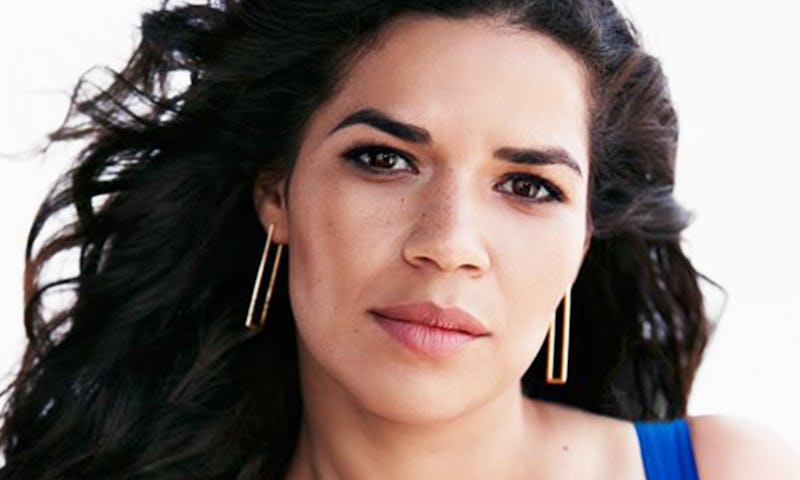 Photo courtesy of America Ferrera
For a generation of millennials, America Ferrera was one of the first representations of a young Latina navigating culture and battling stereotypes head-on. Some of her most powerful scenes — from Real Women Have Curves and The Sisterhood of the Traveling Pants, to the ABC hit Ugly Betty — helped her fans to find and shape their own voices. And she only continues to do so with her outspokenness when it comes to politics and activism, not to mention her latest projects, Superstore and Gente-fied. That's why she's included in this special edition of Bustle's Must Follow, in which we highlight the incredible Latinx voices you need to follow on Instagram and Twitter.
Describe yourself in one line, including how you identify and what you do.
"I'm a storyteller through many forms who cares deeply about empowering myself and others through connection and representation."
What do you hope people take away from following you on social media?
I always strive to authentically connect with my social media community by being honest about my experience, whether I'm training for a triathlon or marching for democracy. I think it's about saying to each other that we're never alone in whatever we're going through.
When did you first feel that you were a voice for the Latinx community?
"The very first film anyone saw me in was Real Women Have Curves. I was 17. From the get-go, I knew that people were seeing themselves and their stories on screen for the first time. I knew my career was a huge opportunity to represent all kinds of people who never got to see themselves in mainstream culture."
Who's another Latinx person you would recommend to follow on social media?
"I recommend @elmarvinlemus and @lindayvettechavez — they're fabulous young TV writers who I'm producing the series Gente-fied with, and they're funny as hell!"
Follow America Ferrera on Instagram, @americaferrera, and Twitter, @americaferrera.