Amy Adams & Annette Bening Were Snubbed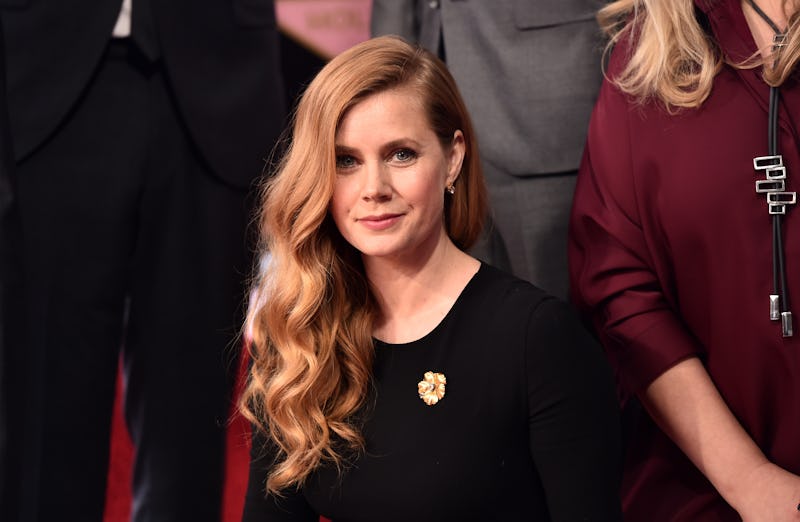 Alberto E. Rodriguez/Getty Images Entertainment/Getty Images
On Tuesday morning, the 2017 Oscar nominations were announced — and by and large, it was a pretty stellar group of people and films. From Viola Davis' Best Supporting Actress nom to Moonlight's several honors, the nominations were pretty great across the board, if fairly predictable. Yet in one category, Best Actress, things did not go as planned in the slightest. Ruth Negga and Meryl Streep were both surprise honorees, and while one could argue that their noms were well-deserved, it meant that both Amy Adams and Annette Bening were snubbed by the Oscars.
Both women were considered extremely likely to get Oscar nominations on Tuesday morning, whether at the expense of Negga, Streep, or, perhaps, Elle nominee Isabelle Huppert. It was expected, if dreaded, that one woman — Adams or Bening — would probably not get a nomination, due to the crowded category. But both?! That came as a surprise to many Oscar fans, and felt like a major disappointment.
Both Adams and Bening give fantastic performances in their respective films, and if the category could've been expanded, the two women would've undoubtedly been celebrated. In Arrival, Adams is the emotional center of the movie, and gives a powerful performance that holds the film together. Meanwhile, in 20th Century Women, Bening is simply astounding, creating a vivid, unforgettable lead character. The two women did work this past year worthy of nominations, without question, and possibly wins, as well, if frontrunner Emma Stone wasn't in contention. Yet in Oscar voters' eyes, neither of them warranted a nomination this Tuesday morning.
Their absences are frustrating, but there is a silver lining; it means that there were simply too many great performances by women this year to fit into five spots. Negga did fantastic work in Loving, and earned her spot wholeheartedly, as did Huppert, with Elle. Streep's nomination for Florence Foster Jenkins is the only questionable one, but even a so-so Streep performance is still miles better than those of so many of her peers. And La La Land's Stone and Jackie's Natalie Portman were both excellent in their films, and it's great to see them get honored by the Oscars.
So while it's upsetting for fans to see both Adams and Bening left out of the conversation, it's uplifting to know that it's not because their spots were taken by undeserving or just simply random actors, but by women who gave equally great work in their films.