Amy Adams Said She's "Out Of The DC Universe," But Not All Hope Is Lost For Lois Lane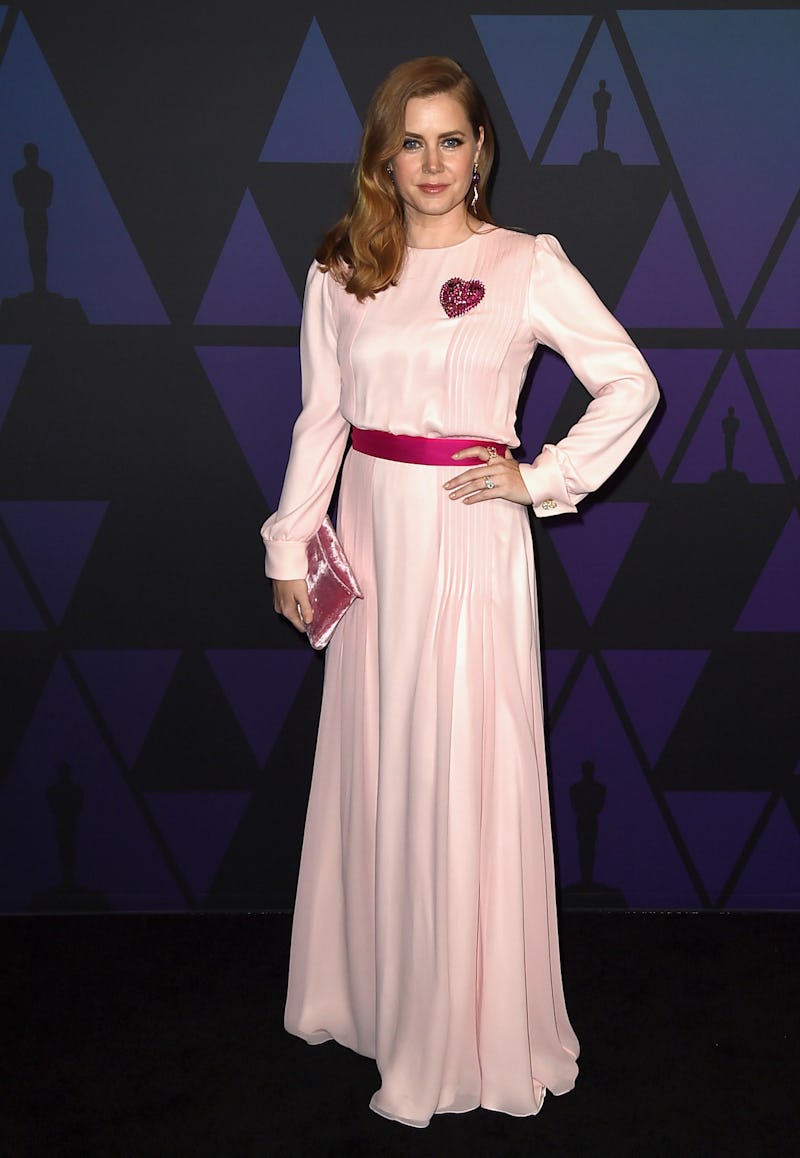 Kevin Winter/Getty Images Entertainment/Getty Images
Listen up, super-fans. Change might be afoot over at Warner Bros., the studio responsible for bringing many a DC comic book hero — like Batman, Superman, and Wonder Woman — to life on the big screen. After months of rumors regarding the future of the DCEU (DC Extended Universe, Amy Adams' new comments on reprising the role of Lois Lane aren't a very good sign. In fact, they seem to heavily suggest that the studio is planning on changing directions when it comes to its Superman franchise. At least, that is the impression the actor herself has gotten.
Adams, who has played Lois Lane in three films — Man of Steel, Batman v. Superman: Dawn of Justice, and Justice League — recently opened up about her future in the DCEU while speaking with Nicole Kidman for a recent episode of Variety's Actors on Actors series, released late last week. In the interview Adams was asked about plans to reprise her role as Lois Lane in any forthcoming Superman movie, and fans might be disappointed with her answer. "I think I'm out of the DC Universe now," she said. "I think they're revamping that. I don't know the details."
Unfortunately, Adams' comments echoed what previous reports and rumors already claimed to be true: Though nothing is confirmed, it's possible that another Superman movie really isn't happening. (Or, if it is, then it's probably going to look very different from Man of Steel, the Superman reboot Adams' starred in back in 2013.)
Back in October, Variety reported that Warner Bros. had halted production plans on all future Batman and Superman installations (those involving the respective franchises' former leading actors, Ben Affleck and Henry Cavill, anyway) following Justice League's relatively lukewarm box office performance last year. Nothing official has yet been announced about the fate of the DCEU (DC Extended Universe), but the report still sent shockwaves throughout the fandom. And Adams' comments won't do much to disprove the as-of-yet unconfirmed report.
Last September — before Variety reported that the studio wouldn't be moving forward with its Superman and Batman narratives, at least not in the established format — THR reported that Henry Cavill would not return for another onscreen run as Superman. "There's a recognition that some parts of the previous movies didn't work," an unnamed source claimed to THR at the time. And, according to the outlet, another source reportedly alleged that "[the studio] is trying to hit a 'reset' button with the DC universe."
At the time, a spokesperson from Warner Bros. denied that any change had been made, telling the publication in a statement:
"We have a great relationship and great respect for Henry Cavill that continues to remain unchanged. Additionally we have made no current decisions regarding any upcoming Superman films."
With the fate of future Cavill and Adams-starring Superman movies seemingly still undecided, Adams' comments don't sound good. But, it's worth noting that Lois Lane herself wouldn't want fans to lose hope. And, whatever becomes of the DC Universe at Warner Bros., and whoever plays Lois Lane next, at least fans will have gotten to experience Adams playing the fierce journalist as only she could.