Amy Poehler Might Be Dating A Real-Life Ben Wyatt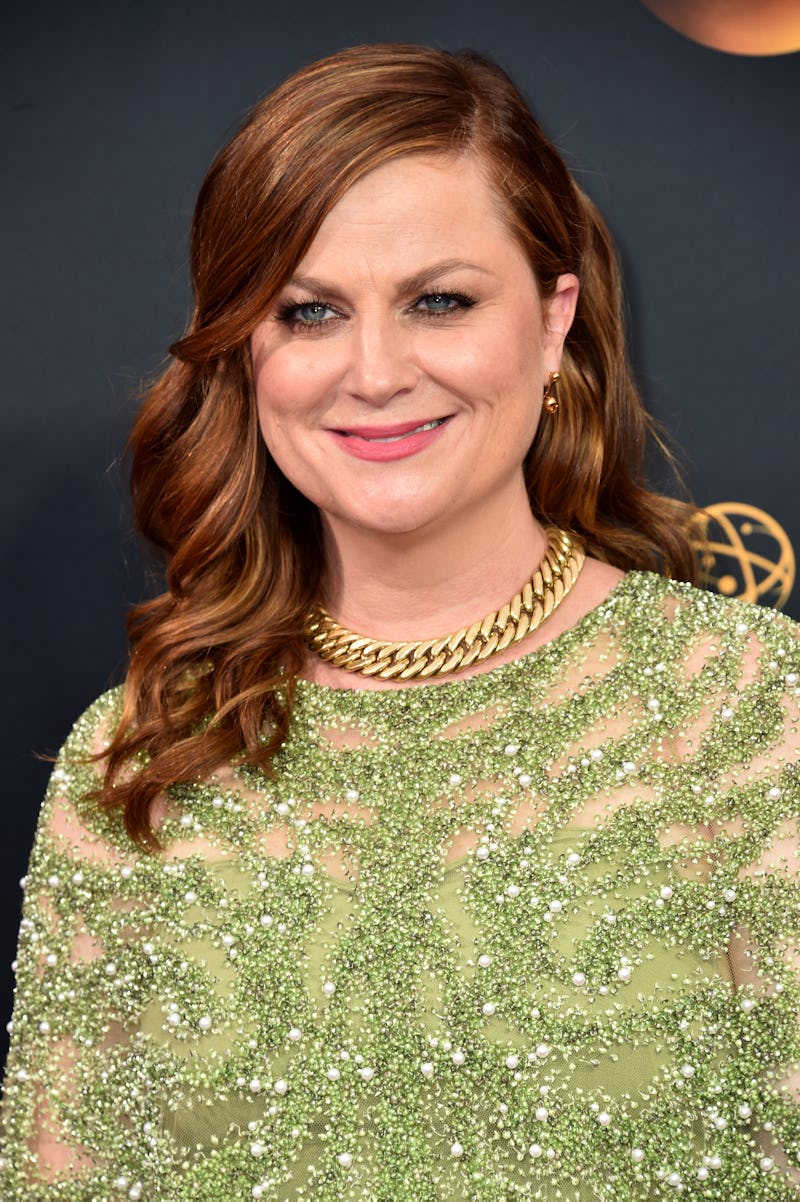 Alberto E. Rodriguez/Getty Images Entertainment/Getty Images
There appears to be a real-life Leslie Knope and Ben Wyatt situation happening. According to Us Weekly, Amy Poehler is dating lawyer Benjamin Graf. The two have reportedly been dating for awhile now and were allegedly spotted hiking in Los Angeles last May. Bustle has reached out to Poehler's rep for comment, but did not receive an immediate response.
Reportedly, Graf works for Merchant & Gould, a New York City-based law firm. According to Us, his company bio says he specializes in trademarks and patents. However, Graf's profile appears to be missing from the site. Bustle has reached out to Merchant & Gould for clarity, but did not receive a response at time of publication.
As for Graf's profile, Us reports it reads, "When he is not trying to be an inventor himself, Ben enjoys Ultimate Frisbee, tennis, cooking and exploring new cities and countries." If this is what his bio says (or said), then that means Graf is basically a real-life version of Parks and Recreation's Ben Wyatt. So, yes, Leslie and Ben exist. This is the best gift fans could have ever received.
If you don't recall, Ben Wyatt was pretty much an inventor, and loved ultimate frisbee, cooking, and traveling, too. See the comparison for yourself.
Ben, The Inventor
Don't you forget that Ben created The Cones of Dunshire and even attempted a claymation film called "Requiem for a Tuesday."
Ben, The Ultimate Frisbee Star
This video says it all.
Ben, The Traveler
He was never afraid to go to new places and try new things.
Ben, The Calzone Maker
He was the calzone master.
If Poehler is dating Graf, who is seemingly Ben Wyatt IRL, that's amazing.