Amy Schumer Buys The Sweetest Gift For Her Dad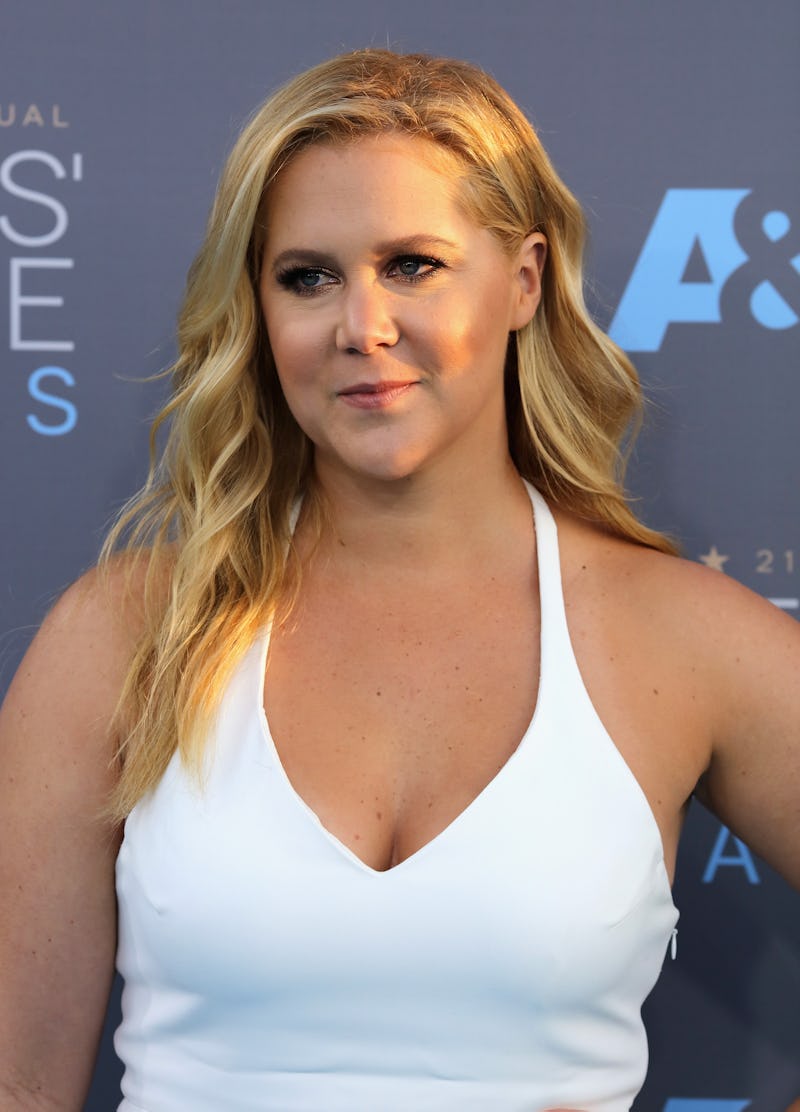 Mark Davis/Getty Images Entertainment/Getty Images
You better return those pajama pants you bought your dad for the holidays, because once he learns what Amy Schumer did for her dad he probably won't want to wear them. If you haven't heard yet, Amy Schumer bought her dad's farm back, the comedian announced on Instagram Monday. Are you in tears yet? Well, you soon will be after you hear about why her act of kindness is the sweetest gift ever.
After sharing a screenshot of a FaceTime session with her father, the Trainwreck star revealed, "Today I bought my father's farm back." Then, she posted a throwback video of herself as little girl (she still looks the same) standing in the corn field of the farm. Alongside the Instagram, Schumer explained why this gift is so meaningful to her father. She wrote,
Video from the farm when I was running away in the cornfield and my dad was taunting me because I wanted him to come with me. We lost the farm when we lost everything else. But today I got to buy it back for him.
When she was just a little kid, her family lost their farm. According to The Huffington Post, her dad's baby furniture business went under, which also caused the family to lose their farmhouse in upstate New York. Huff Post also reports that Schumer talks about her family's past financial struggles in her book, The Girl With the Lower Back Tattoo, in which she writes,
I don't remember how it felt to lose everything, but I do remember men coming to take my dad's car when I was ten. I watched him standing expressionless in the driveway as it was pulled away. Life got less and less comfortable for us after my parents lost all their money. We began moving into smaller and smaller homes until it fell like we were sleeping in a pile — and not a fun pile like the monsters in Where the Wild Things Are.
The Today show reports that Schumer's dad was diagnosed with multiple sclerosis when his daughter was only 9 years old, which also contributed to the family's bankruptcy and loss of their beloved farm.
Now do you see why her gift is the sweetest thing ever? This is the moment where you either start crying or mop up your already formed tears with an entire box of tissues.
It really doesn't get more heartfelt than this. It's no secret that Schumer adores her father, but this takes it to a whole new level. This time of the year is supposed to be special and I think it's safe to say that Schumer made the holidays even better than her father could have ever imagined.