Amy Schumer's Dad Finally Meets "The Love Of His Life," Goldie Hawn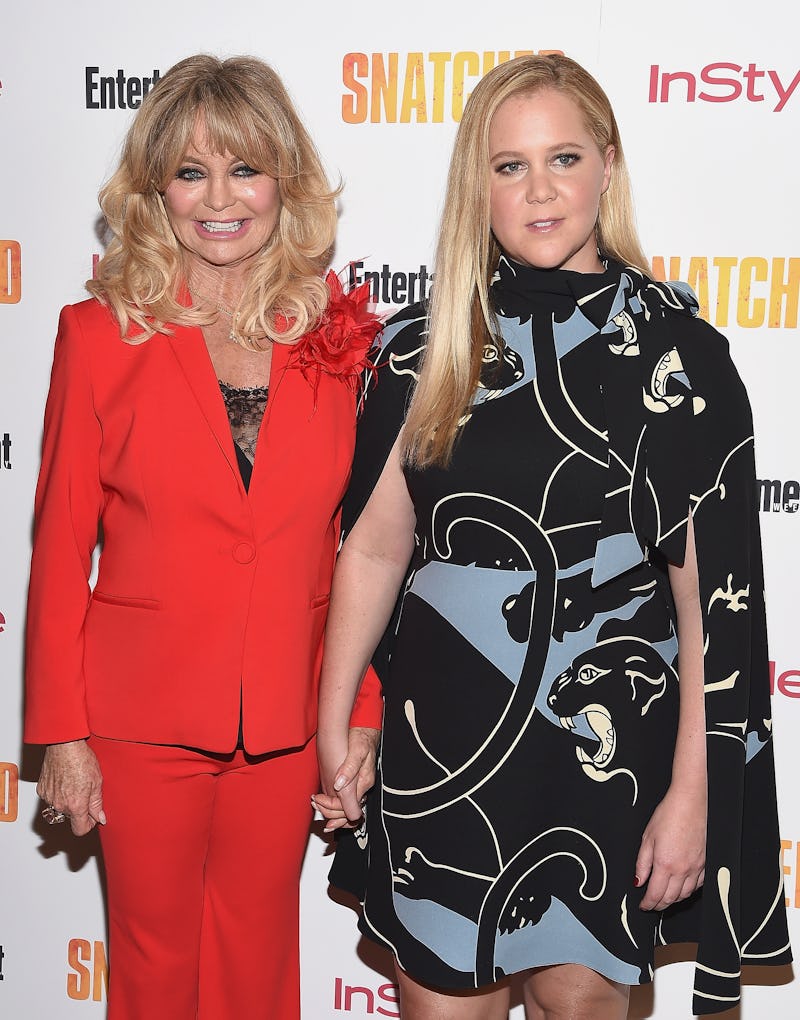 Dimitrios Kambouris/Getty Images Entertainment/Getty Images
Gordon Schumer's dream finally came true! Amy Schumer's dad met Goldie Hawn for the first time and the beautiful meeting was all caught on camera. On Tuesday, the Inside Amy Schumer star shared the video of her dad on Instagram for her fans to enjoy — and I thank her immensely for it. Gordon meeting Hawn will seriously make you cry tears of joy. The moment is a truly special one.
In the video, which the Trainwreck writer captioned, "My dad meeting the love of his life," Gordon is seen crying before Hawn even walks into the same room as him. Amy asks her dad, "Why are you crying?" He jokes, "The weather." They really are father and daughter. The comedian then asks her dad, "Who are you about to meet?" To that, Gordon replies through tears, "I'm about to meet Goldie." He is clearly in disbelief and it is the cutest thing ever. Gordon, you are the sweetest man alive.
Amy tries to give her dad advice by saying, "Play it cool. You gotta play it really cool." However, he can't do it. He even says, "I can't play it [cool]." A few seconds later, Amy's Snatched co-star walks into the room and she is just as emotional and overjoyed to meet Gordon as he is to meet her. At this point in the video, if you haven't already used up an entire box of tissues, then you obviously have no feelings. Gordon and Hawn then hug and the tears continue to flow. This all is really too much for me to handle.
If you recall, last April, Amy posted a video of her dad FaceTiming with Hawn. During their session, Gordon told Hawn, "You're the love of my life." And she was of course beyond sweet about all of it and even tweeted after their chat, "A blessed visit with two angels. #loveourdads." If you didn't already adore Hawn, I bet you do now.
Now here they are about one year later finally coming face-to-face. It couldn't be more perfect timing.
What makes their first official meeting all the more amazing is how genuinely excited Hawn is to see Gordon. I mean, just look at both of their faces here. Thanks to Amy, her dad can watch himself meet Hawn over and over again. Yeah, she is one pretty great daughter.