Ana Navarro's Twitter Feed Will Provide You With Real-Time Political Commentary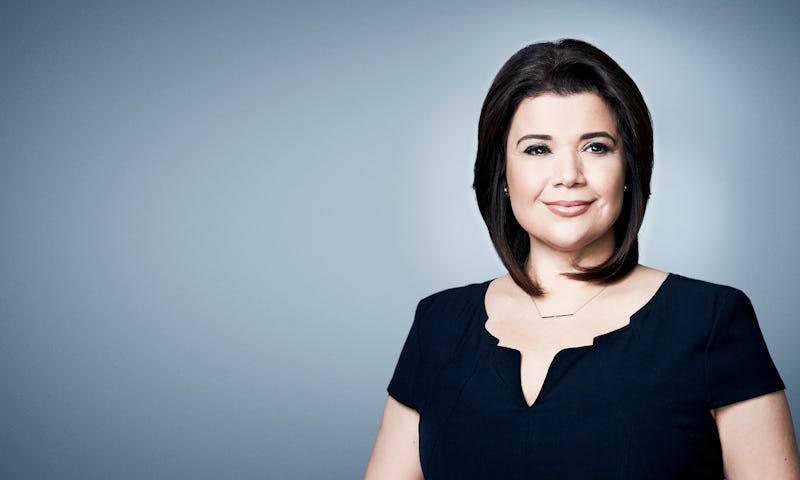 Republican strategist Ana Navarro is a noted commentator for various outlets, including CNN, ABC, and Telemundo, and lots of people value her insights — which is perhaps why her Twitter following is over 1 million. It's also why she's included in this special edition of Bustle's Must Follow, in which we highlight the incredible Latinx voices you need to follow on Instagram and Twitter.
Describe yourself in one line, including how you identify and what you do.
"Immigrant woman living the American Dream."
What do you hope people take away from following you on social media?
"Information. Fight. Truth. Hope. Humor."
When did you first feel that you were a voice for the Latinx community?
"I don't really see myself as a voice for anyone other than myself, but I hope in the process, I can help my community advance its priorities, get engaged and be taken into consideration."
Who's another Latinx person you would recommend to follow on social media?
"I love following George Lopez because he has no filter and cracks me up."
Follow Ana Navarro on Twitter, @ananavarro.