'Pitch Perfect' Stars Anna Camp & Skylar Astin Have Split After 2 Years Of Marriage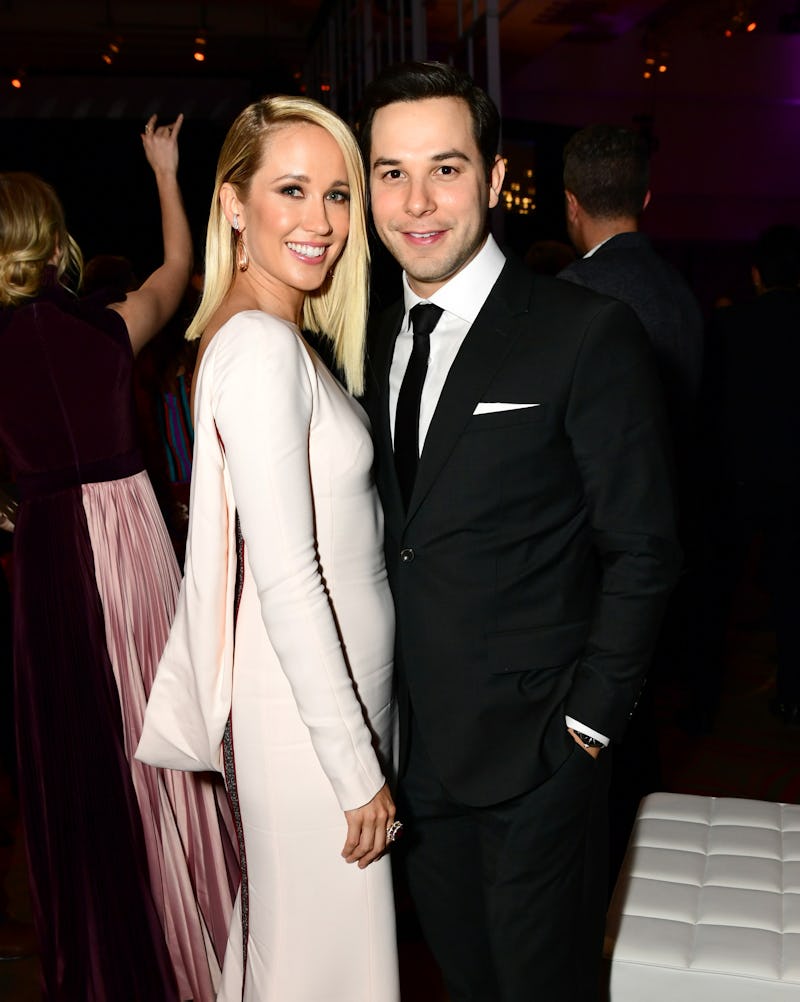 Emma McIntyre/Getty Images Entertainment/Getty Images
It's a hard day for Pitch Perfect fans. Two of its alumni, actors Anna Camp and Skylar Astin have split after two-and-a-half years of marriage. People confirmed the news on Friday, April 19. Regarding their break-up, the couple released the following statement to Bustle:
"We can confirm that we have decided to separate, and this decision was made mutually and amicably. We kindly ask for privacy as we navigate this transition."
The pair initially met on the set of the first Pitch Perfect film as friends and began dating in June 2013. After a Hawaii-set proposal over New Year's weekend, they got married in October 2016 in front of several of the film franchise's co-stars including Elizabeth, Rebel Wilson, Ben Platt, and Brittany Snow, who served as a bridesmaid.
Reports stated that Astin and Camp have unfollowed each other on social media, which has also been confirmed by Bustle. They were last publicly seen together attending the Mickey's 90th Spectacular in October. Though each posted photos of the two together on Instagram in January. Per a People source, Astin had "stopped wearing his ring and has started talking about the split with friends." It's the end of a relationship that may not have been as on-key as fans first believed.
Astin, who played Jesse (the love interest to Anna Kendrick's Becca in the hit musical movies), and Camp, who played uptight Barden Bellas leader Aubrey, once did make sweet music together. Camp revealed to Glamour in 2014 that while at first she was resistant to turn their friendship into a relationship, she decided to give their romance a chance. "We were friends first and just hit it off," Camp said. "He's just so great, and he's a Libra too. We didn't really have a scene together, but he's just such a fun guy. He's great. He was dating somebody, and I had been through [a divorce] and he was like, 'Do you want to go on a date?' I remember thinking, Well, he's younger than me. He's five years younger. He's 26, and I'm 31. But I was like, 'You know what? OK! Let's do it, let's see.' He's literally my best friend."
Astin echoed his former partner's feelings in a 2016 interview with Popsugar. "I knew the second I met her that I wanted to know her, and I just wanted to be in her life," Astin said. "I knew that. I never saw an end of wanting to be in her life, so to say that it's love at first sight, there's some truth to that. I think that I just can't imagine my life without her, so there's nothing I'd rather do than marry her."
Though Camp and Astin may no longer be in harmony, there is still hope that the two can remain friends. With no new Pitch Perfect movie in sight after the third, sans Astin, was released in 2017, there is time for the couple to recover from the breakup.
No matter what happens next for the couple, together or separately moving forward, there is a community of Pitch Perfect fans who wish nothing but the best for the duo.