Anna Kendrick's 2017 Globes Dress Is Lovely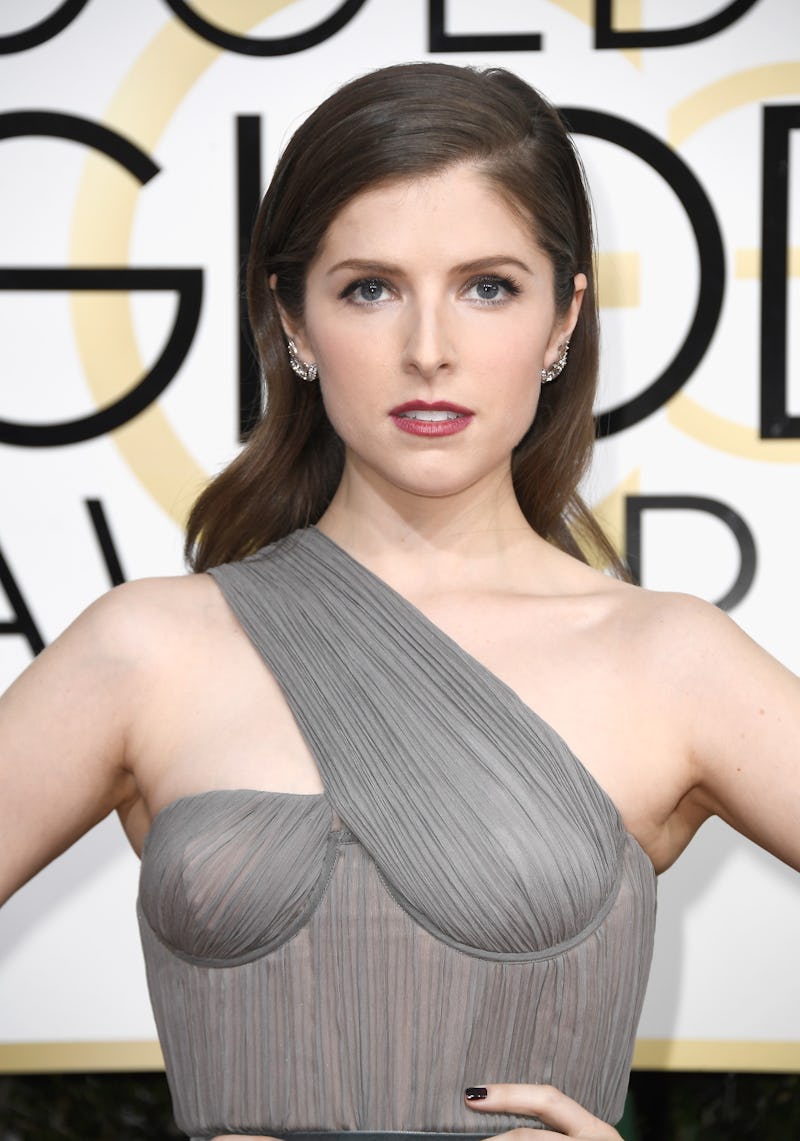 Frazer Harrison/Getty Images Entertainment/Getty Images
As a 5'3" person, I love seeing what petite actresses choose to wear on the red carpet. So when I saw presenter Anna Kendrick's 2017 Golden Globes outfit, I loved how statuesque she looked in the stunning grey Vionnet gown. The one-shouldered, belted dress had a sheer train that made her stand out on the red carpet.
The actress, who's presenting at the show, shared a first look at her Vionnet gown on Instagram in a Boomerang that showcased the dress' gorgeous sheer layers. And of course the look wasn't complete without jewels — Kendrick shared another Instagram of the rings she was choosing between. Nice life, right?
The Pitch Perfect star has been taking a little Hollywood break while she's been on tour promoting her book, Scrappy Little Nobody, which was released in November. Although it's been super fun seeing Kendrick's behind-the-scenes pics from her book tour on Instagram and her usual hilarious musings on Twitter, I was excited to see her all glammed up on the red carpet once again. And fellow Kendrick fans don't need to worry — she officially started filming Pitch Perfect 3 last week, so we'll been seeing her on lots of red carpets again soon.
Now let's see the rest of this look:
I'm loving the pleats on her gown that are giving it a subtle grecian vibe.
Kendrick's dark red lipstick, deep side part and waves gave the look Old Hollywood vibes, but her dark nails and earrings kept it modern and slightly edgy.
Clearly she's loving wearing that dress.
If only we all got to make those choices.