Anna Kendrick's Golden Globe Dress Was See-Through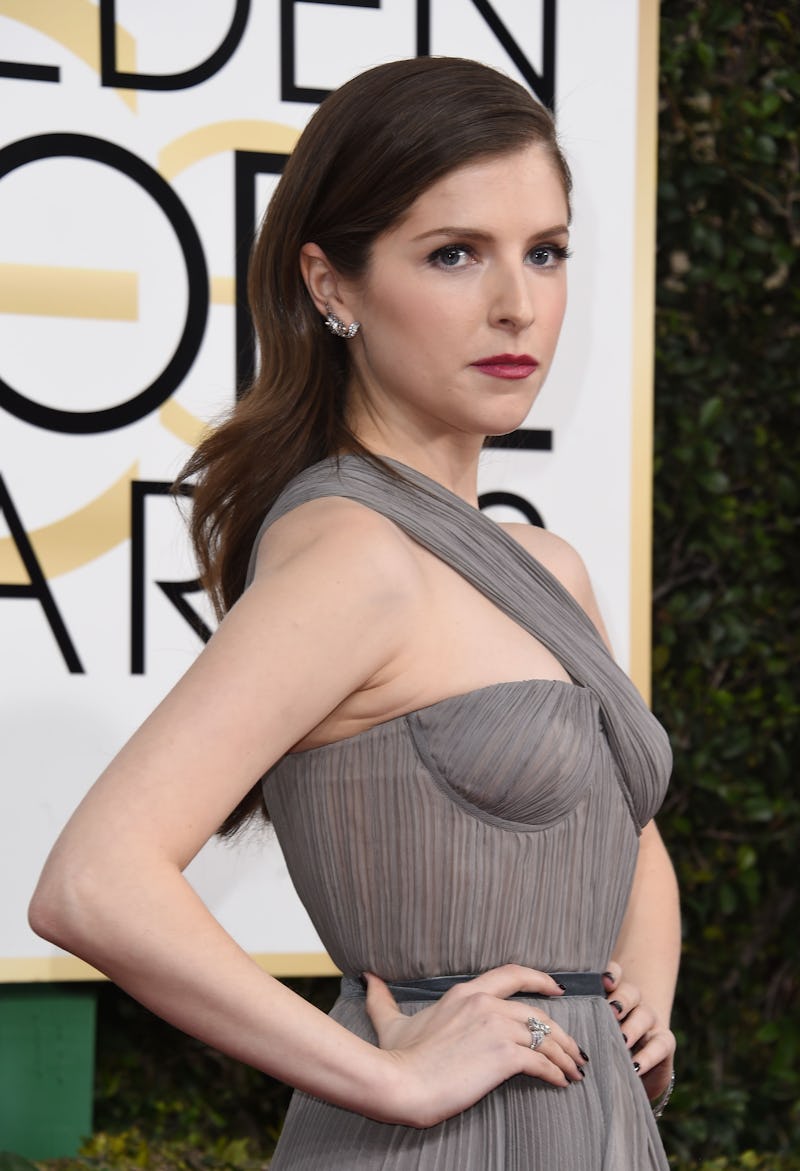 VALERIE MACON/AFP/Getty Images
After hours and hours of prep, I'm sure there's nothing scarier for a celebrity than for something to go unexpectedly wrong with their outfit at an awards show. But when it became apparent that Anna Kendrick's Golden Globes dress was see-through under the bright stage lights, she didn't seem fazed.
Kendrick showed up at the 2017 Golden Globe Awards in a one-shouldered grey grecian-inspired gown by Vionnet, which had sheer side panels that Kendrick shared on an Instagram post earlier Sunday evening. Apparently those side panels weren't the only part of the dress that was sheer.
When Kendrick took the stage to present on Sunday night, it became clear that the bright stage lights made the light grey fabric of her dress a little more sheer than she likely intended it to be. Luckily, Kendrick completely played it off (or just didn't notice). She's surely not the first person who's been victim to a dress that turns surprisingly sheer under all those bright lights, but it is a difficult position to be in when you're on stage presenting in front of hundreds of celebrities and millions of people watching at home. However, she wore the look with total confidence and looked amazing.
Twitter immediately freaked out, of course, but I have no doubt this will blow over.
Kendrick herself took to Twitter just a few moments later, and luckily it seems that any wardrobe malfunctions were the last thing on her mind.