Could This Rumor About Beyoncé's Twins Names Be True?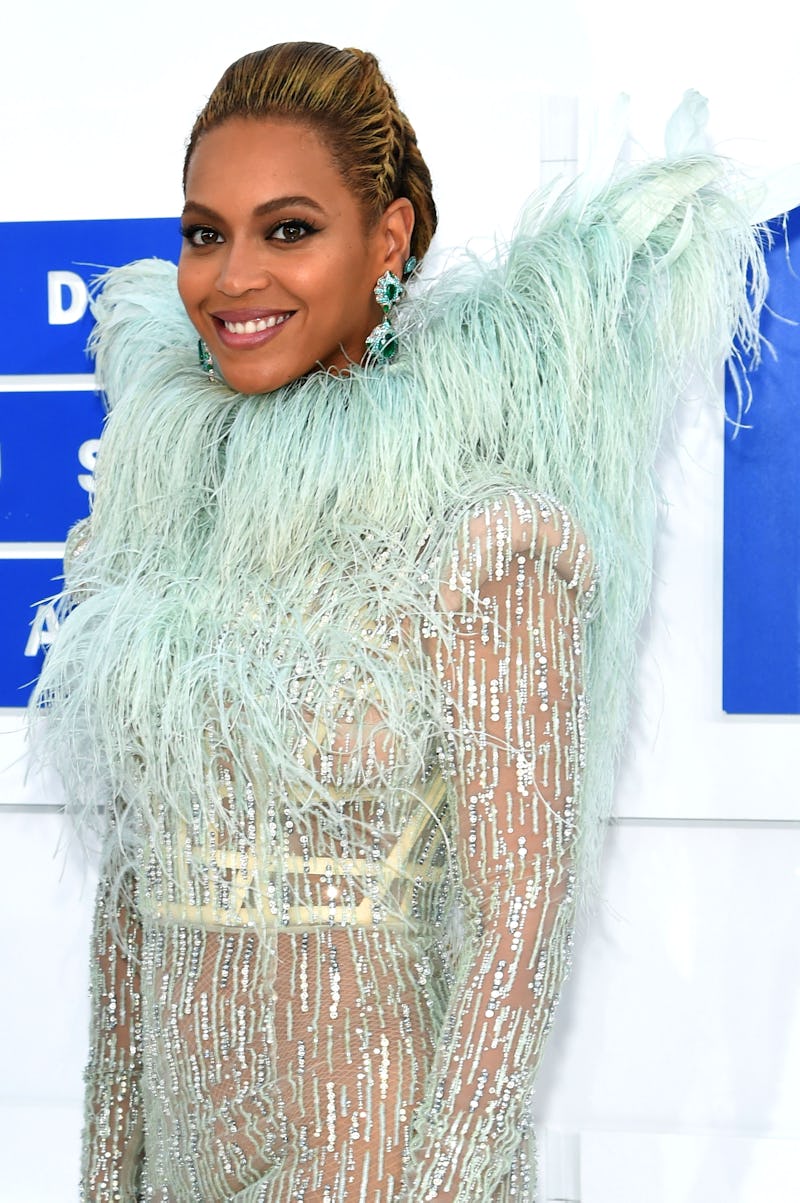 Jamie McCarthy/Getty Images Entertainment/Getty Images
There are still a lot of rumors surrounding the birth of Beyoncé and JAY-Z's twins, who are rumored to be a boy and a girl. Neither of the musicians have commented on any reports, so it's best to take everything you read regarding the matter with a grain of salt, including anything involving the twins' names. To be clear, this is pure rumor at this point in time, but according to MediaTakeOut.com, Beyoncé's twins are named Shawn and Bea. Bustle has reached out to their reps for comment, but did not receive a response at the time of publication.
An insider reportedly close with the Lemonade artist allegedly dished to MTO, "They had twins, the boy's name is Shawn after his dad, and the girl's name is Bea — after their parents." For those unaware, JAY-Z's birth name is Shawn Carter, so if they did really name one of their twins Shawn, then that would make absolute sense. As for Bea, based on MTO's report it appears that it could possibly be pronounced like "Bey." That would make sense, though it seems more likely that Bea would be pronounced like "Bee," you know, if that is a name actually given to one of the twins.
According to another rumor published by The Hollywood Gossip and told to the outlet by an alleged hospital source where the babies were born, the musically talented couple named their twins Sean and Bea. As you can see, Sean is spelled differently than MTO's report. The Hollywood Gossip also reports that Bea is said like the insect, which makes sense for the reason that Beyoncé is a so-called Queen Bee (aka Queen Bey) in the music industry and it is also her first initial. The Hollywood Gossip also says, though, that "Sean Carter" is JAY-Z birth name. That spelling is incorrect, so, if anything, it's more likely that the name would be Shawn.
However the names are spelled or pronounced, both would be fitting. Many parents name their children after themselves or prefer to give them family names. If you think about it, both Shawn/Sean and Bea would be great ways to honor Beyoncé and JAY-Z. Why wouldn't their twins want to have that type of connection to their mother and father?