Chris Pine Doesn't Seem To Have A Diana To His Steve IRL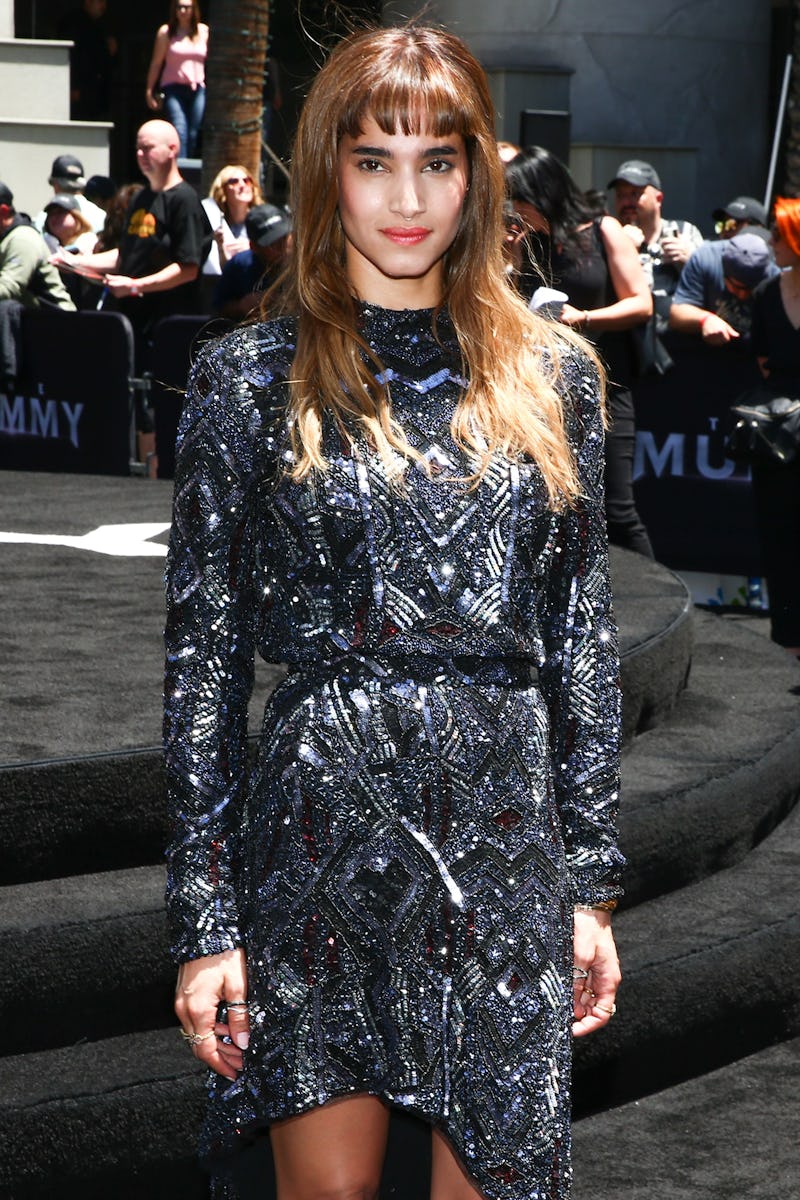 Rich Fury/Getty Images Entertainment/Getty Images
French-Algerian actor Sofia Boutella is really having her come-up this year, and I am all for it. Boutella will is playing Ahmanet in The Mummy and Delphine in Atomic Blonde. So, needless to say, this beauty is going to be shining on a lot of red carpets for a while to come. And with that, the dating rumors have already reared their head. This past Coachella, Boutella was spotted "canoodling" with co-star Chris Pine, so are Pine and Boutella dating? Based on their past, it looks like these two are just friends — and Boutella might be in another relationship.
Contrary to some of the rumors floating around, Pine and Boutella look to just be close friends, as they both starred together in Star Trek Beyond last summer. During this past Coachella in April 2017, Entertainment Tonight reported that Pine and Boutella were flirting at the NYLON Midnight Garden party, and a source told the magazine, "They looked very much like a couple, holding hands throughout the evening." E! also reported on the sighting, but wrote that both actors came along with a large group. There are also no photos of their night out.
Based on her Instagram, Pine and Boutella seem to have been close since they met on set, and in September 2016, she wrote a sweet caption on a photo of them taken at a film premiere. She wrote, "With this special special human dear to me at 'Hell Or High Water' London premiere ! So proud of him ! Great movie great cast fantastic performances ! Don't miss it !!"
Over the summer of 2016, she also posted a cute video of the two goofing around on set before Star Trek Beyond was released.
In fact, it looks like Boutella might actually already be in a relationship, and a long term one, at that. In an interview with The Independent in February 2017, actor Robert Sheehan (of Misfits fame) opened up about Boutella, who according to the publication, he met three years prior while filming Jet Trash in India. Boutella posted an Instagram with Sheehan as recently as March.
Sheehan spoke about how he and Boutella make their relationship work,
"You're sometimes staring at five months apart. But it always works out. She gets time off and hops on a plane, I get time off and hop on a plane. The longest we ever spent apart was just six weeks."
So based on this and the fact that no reports have come out about a split, Boutella is likely still with Sheehan and just keeping busy at work and mingling with her co-stars. She definitely has a bright future in film ahead of her and a strong support system behind her already.