Something's Up With Diego Luna & Suki Waterhouse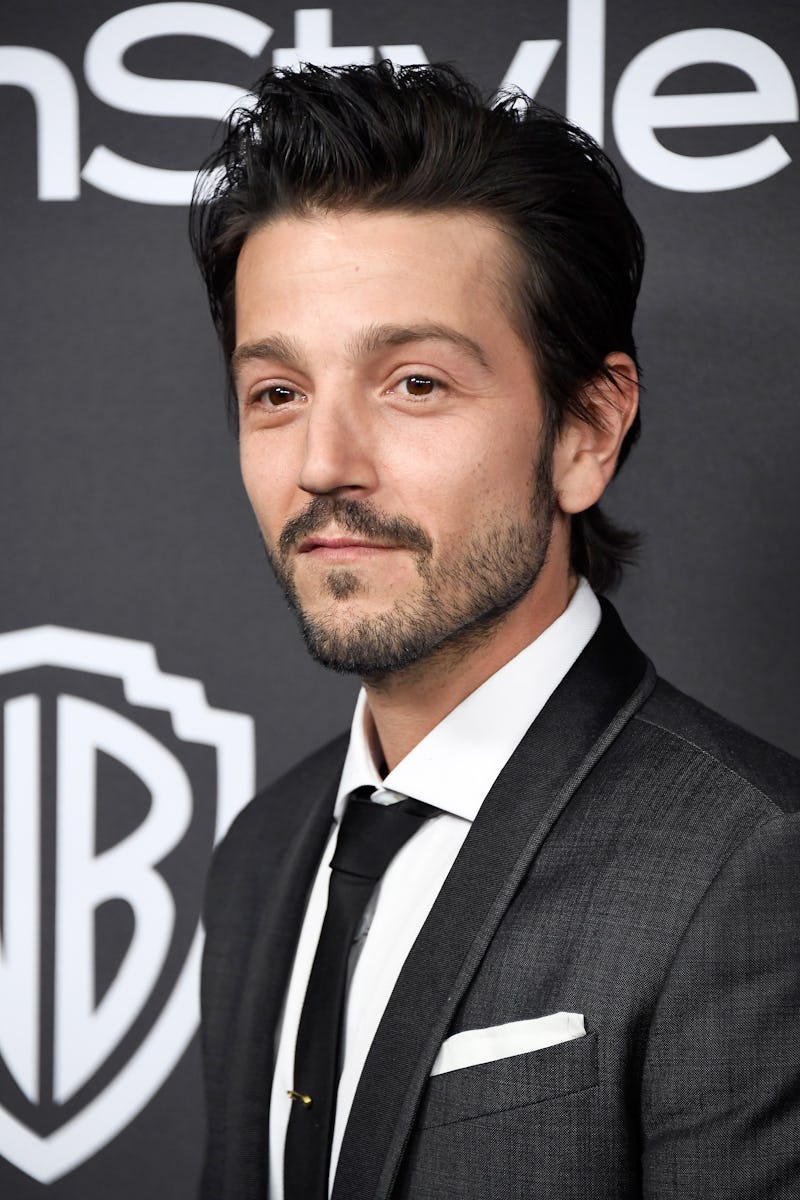 Frazer Harrison/Getty Images Entertainment/Getty Images
There may be a new celebrity couple to keep your eye on. Based on photos shared by TMZ Monday, Diego Luna and Suki Waterhouse may be dating. According to TMZ, the Star Wars actor and the model were spotted in Tulum, Mexico over the weekend of Jan. 14. The media outlet obtained photos of the stars and they appear to be quite cozy. So much so, that there is a picture of the two kissing, one of them holding hands, and another with Luna's hand resting near Waterhouse's butt. Bustle reached out to Luna and Waterhouse's reps for comment. Waterhouse's rep says they do not comment on their clients' personal life; Luna's rep has not yet commented.
MailOnline also released photos of the two taking a stroll, holding hands, and even grabbing beverages together. No further details are available at this time, but the 25-year-old model did share an intriguing Instagram on Jan. 14 tagged to the location of Azulik Hotel Tulum & Maya Spa.
What's so interesting about the image is Waterhouse is wearing the exact same purple top she is wearing in the photos with Luna. She also looks quite happy in the Instagram. Could the Rouge One actor possibly have taken the picture? That remains unconfirmed, but it's a possibility.
This also appears to be the first time Luna and Waterhouse have been linked together as a potential couple.
If you're wondering how these two met, they both starred in 2016's The Bad Batch.
Whatever exactly is going down between Luna and Waterhouse, there's no denying they seem to have major chemistry in the above photos.