Why People Think Figure Skating Judges Are More Likely To Be Biased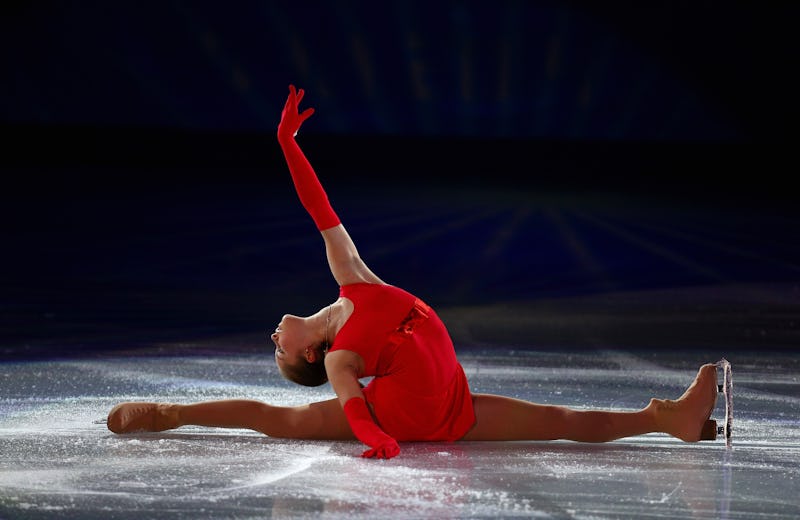 Paul Gilham/Getty Images Sport/Getty Images
When it comes to who leaves PyeongChang, South Korea with a medal, and who goes home empty-handed, Olympic figure skating judges hold all the power. Unlike sports that involve a quantifiable race or mark, like running or skiing, the figure skating scoring system is more subjective. Unfortunately, figure skating has also gained notoriety for its scandals, and whether figure skating judges are biased has been debated for years.
Ahead of the 2018 Winter Olympics, NBC News found that 33 of 164 judges eligible to officiate PyeongChang's figure skating competitions have held leadership positions in their respective national skating federations. Of the 48 officials listed on the PyeongChang 2018 website, 11 either currently or previously worked for a national federation.
These figures highlight a key difference in how figure skating judges are chosen compared to other Olympic sports. While most judges are nominated by the sport's international federation, figure skating judges are nominated by national skating federations. Because judges are permitted to evaluate performances by athletes from their home countries, judges handpicked by an individual country's governing body score athletes competing under the same organization.
Making the scoring even more controversial, there has been no dearth of uncovered conspiracies to fix competition results in the sport's history.
Following the 2002 Salt Lake City Games, the International Skating Union (ISU) suspended two French figure skating officials for three years for allegedly conspiring to fix the results. The New York Times reported at the time: "Penalizing judges for attempting to fix figure skating results is not unprecedented."
In 1998, A Ukrainian judge was suspended for a year after caught on tape detailing which skaters would medal before the Winter Olympic competition took place. And the following year, two Russia and Ukrainian judges were suspended after they were caught exchanging signals during the world championships.
More recently, the world was stunned when Russian figure skater Adelina Sotnikova was awarded a gold medal over South Korean skater Yuna Kim, who was seen as a shoe-in for gold at the 2014 Winter Olympics. Two Russian judges were on the panel that gave Sotnikova the highest scores of her career, one of whom was married to a Russian skating federation official.
However, the ISU rejected Korea's complaints and refused to fire the judge in question. The ISU wrote in its official decision: "When leaving the judges' stands at the end of the ladies' free program, the official duties of the office of the judges at that competition were completed."
After studying figure skating scores for years, Dartmouth economics professor Eric Zitzewitz found that judges display "nationalistic biases." In a 2014 Washington Post op-ed, Zitzewitz further asserted that the practice of allowing nation federations to choose judges was directly related to unfair scoring.
Both ski jumping and figure skating have nationalistic judging biases, where judges give higher scores to athletes from their countries. But the sports take very different approaches to dealing with this. Ski jumping has its international federation select the judges for competitions like the Olympics, and I find that they select the least biased judges. Figure skating lets its national federations select the judges, and my research showed that they select the most biased judges.
While the Russian judge who stirred controversy at the 2014 Games wasn't dismissed, the punishment for those who are found guilty of deliberate bias raises other concerns about the integrity of figure skating's scoring. The judges suspended in 2002, 1999, and 1998 were just that: suspended. They were not fired. Their accreditation was not revoked. That isn't to say they jumped back into judging positions, but they were only banned for a maximum of three years.