'Love Island's Dani & Jack Might Be Getting Their Own Show & It Sounds Epic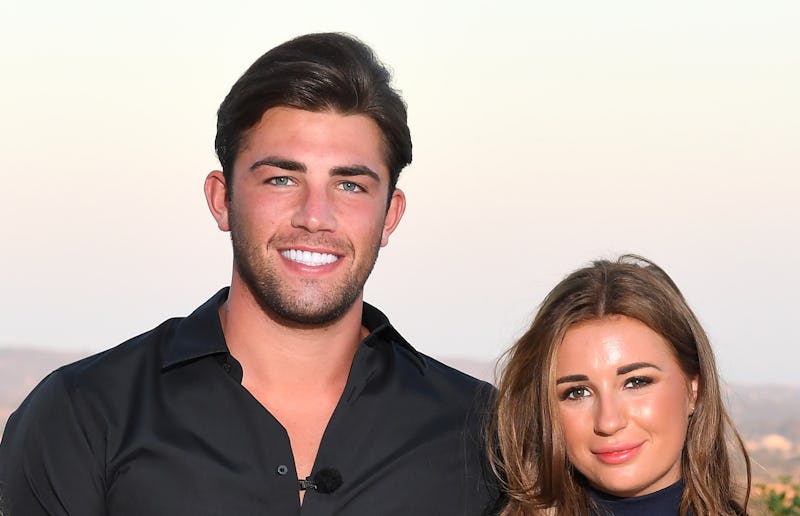 James Gourley/ITV/Shutterstock
Love Island Season 4 fan favourites Jack Fincham and Dani Dyer had a bit of a tricky start, with Dani initially pieing Jack off, only to realise that she was making a huge mistake. But since then, they've gone from strength to strength and have become quite the little unit. Now, rumours are swirling about what they'll get up to once the series ends, and it looks like they have some huge offers on the table for their future endeavours, post villa life. So, is it true? Are Jack and Dani getting their own show?
Let's face it, reality TV spinoffs are nothing new, and Love Island is definitely not an exception to this addictive viewing rule. For example, last year's winner Kem Cetinay has already had two shows with his on screen BFF and bromance partner in crime, Chris. But with shows like this already on the telly, will the guys over at ITV really want to give Jack and Dani their own series?
Apparently, yes. It turns out, fans of the pair might just be in luck as it looks like maybe their very own fly on the wall type reality show could actually be in the works. According to The Sun, ITV bosses have approached the pair (well, their agents) with a proposal for their very own little slice of TV heaven. The show is said to be a three-part series, following the young couple around post Love Island, seeing how they are getting on after leaving the villa. Apparently, it will also feature the moment Jack meets Dani's famous dad, Danny Dyer, for the first time.
A member of the ITV production team told the paper: "There is a huge interest in capturing the moment that Jack finally meets Danny [Dyer] in person, something he's been nervous about since day one. Danny will give him a hard time and plenty of banter so it would be TV gold."
With the revelation that Jack and Dani are planning on moving in together pretty much straight after the show wraps, one would assume that their new living situation would be a part of it too. The source added: "There is a big money offer on the table for the couple and cameras want to start filming them as soon as they leave the villa."
Jack and Dani, who were always the bookies' favourites to win Love Island, have really shown how much they love each other. In the finale, Jack was fighting back the tears as he opened up about how much Dani means to him.
He said: "You are everything that I've ever wanted in a girl. Getting to know you and fall in love with you has been one of the most wonderful things to ever happen in my life. Firstly, you are an absolute sort. You are so caring and selfless, you have such a beautiful smile…when I see you happy, it makes me feel a way that I've never felt about someone before."
As for Dani? Well, she was equally as choked when giving a speech in front of her fellow Islanders about her boyfriend. She said: "Jack, when I first entered the villa eight weeks ago, I never imagined that in a million years I would have met someone as special as you. From our first date together on the beach, to our trip in a hot air balloon, we have already made so many special memories, and I can't wait for even more. I have had the summer of my life in here and I owe so much of that to you Jack."
OK, that's it. This Jack and Dani spin-off show really needs to happen. Pretty please, ITV? Are you listening?