Fans Couldn't Wait To Get KKW Beauty's Creme Contour & Highlight Kits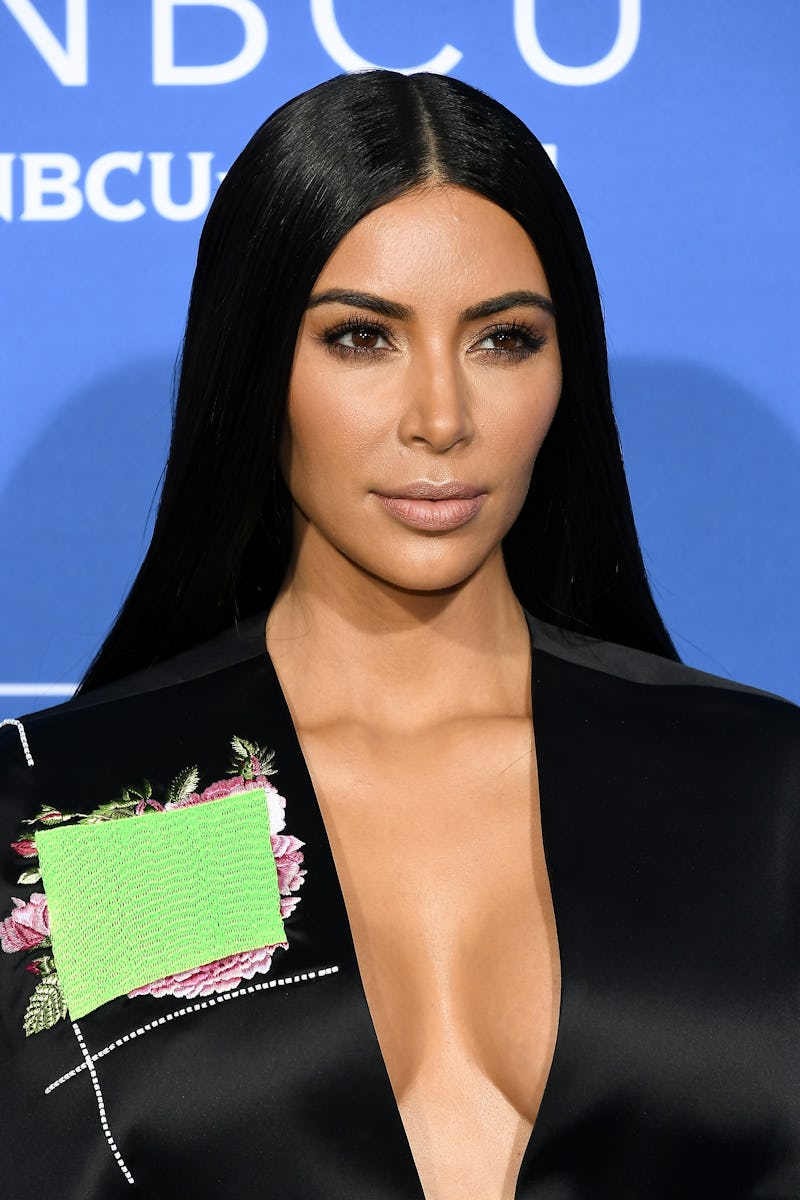 Dia Dipasupil/Getty Images Entertainment/Getty Images
If you weren't already certain Kim Kardashian was the queen of contour, I have a feeling you will be now. Not only did she create tools that seem as though they'll give your face that totally sculpted look, but she also practically broke the Internet with them, too. Are KKW Beauty's Crème Contour & Highlight Kits sold out? Unfortunately, these products are no longer available online at the moment.
Kardashian offered four different options to suit a variety of skin tones. The kits ranged from Light to Deep Dark, and all four versions were sold out online at the time of publication. The Medium shade was the first to sell out, but it didn't take long before the other color options followed suit. According to People, there were no website issues, despite the fact that the first shade went out of stock in just 12 minutes. The publication suggests that this is possibly due to the fact that Kardashian was able to learn from the early shortcomings of the Kylie Cosmetics website and shopping experience (frequent sell outs, crashes, etc.).
There's been no word on when exactly these will restock, but according to the KKW Beauty Instagram account, there's one in the works. Keep an eye out on social media for updates!
KKW Beauty's latest products sold out on the same day they launched, which honestly, isn't surprising to me.
Given Kardashian's vast knowledge on the art of contour, this was bound to happen.
But thankfully, there's a restock to look forward to!
Fans were so eager to get their hands on the first KKW Beauty product that they were willing to buy a darker shade just to try it out!
The reviews are rolling in, and folks seem to be loving the shade offerings and all that this contour kit is capable of — i.e. highlighting, bronzing, priming lids for shadow and more! When it comes to creating the perfect contour, Kim K has done it again.
Has the sucess of KKW Beauty got you konvinced to make a purchase? Stay tuned for a restock and even more to come from the brand!