Loren & Alexei Took A Huge Leap On '90 Day Fiance'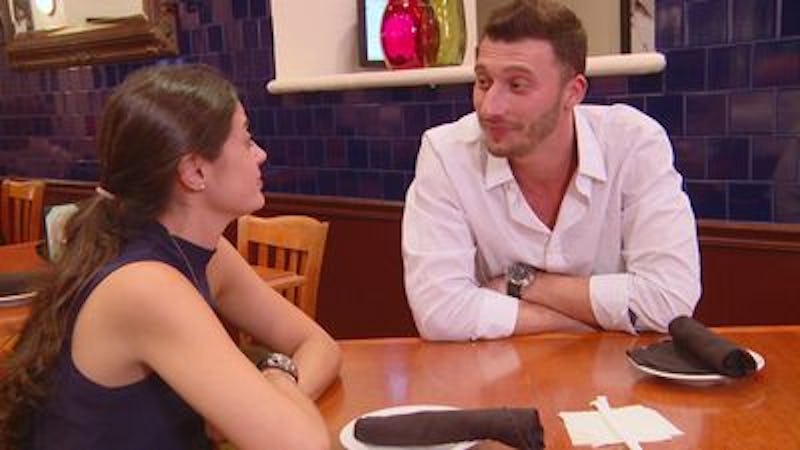 TLC
Falling in love from afar can have its drawbacks, as TLC's 90 Day Fiance, about couples who fall in love over international lines and only have a month and a half to decide if they're going to get married, easily demonstrates. While a surprising number of the pairs profiled are still together, they all deal with struggles as they go from dating long-distance to walking down the aisle. One of the series' most successful couples may give hope to others in those circumstances, but are Loren & Alexei still together today?
Not only are the couple still together, but they'll be featured on the second season of 90 Day Fiance: Happily Ever After? beginning on June 25. That's a followup series that will revisit some of 90 Day Fiance's Season 3 couples and check in to see what's changed since they were last on reality TV.
But it appears that even after Happily Ever After? finished filming, this couple was still getting along just fine. It's been obvious since their first episode that Loren and Alexei truly care about one another, and most of the conflict between them stemmed from the challenges of Alexei's move to the United States and their efforts to make sure his Israeli family and friends didn't feel excluded from their wedding and their lives.
Now that they've been married for a little while, it looks like Loren and Alexei have overcome those early tensions. Here's what they've been up to in the almost two years since they got hitched.
They Can Bond Over Anything
No similarity is too small when you're a loving couple sharing your cultures. For example, if you met in the Middle East, you probably learned to love the cuisine. Judging from this spread, it's one of the many things Alexei and Loren can bond over.
They Take Visits To Alexei's Hometown
The couple met in Israel, and Alexei moved thousands of miles away in order to marry Loren, so it's nice that they're making efforts to visit his native land as often as they can.
They're Making New Memories Together
According to Alexei's post, this was their first time on a tiny prop plane like this one. Of course, the best way to experience new things and new places is right beside the partner he loves.
They're Advocates For People With Tourette's Syndrome
One of the personal details revealed in their original season of 90 Day Fiance is that Loren has Tourette's Syndrome, and, as a couple, they've been fighting to raise awareness for the disease.
They Were Able To Bond With Alexei's Friends
In their original season of 90 Day Fiance, Alexei and Loren's biggest problem was that Alexei's friends in Israel felt like he had abandoned him by moving to the US. So, it looks like they've been able to overcome this hurdle and get Alexei's friends on board with their relationship.
Basically, They're Just Totally In Love
At the very least, Alexei and Loren's social media presence suggests they're still just as in love now as when they first met and decided to get married in 2015.
They may have had very little time to make a very big commitment, but this 90 Day Fiance: Happily Ever After? couple seems to have made the right decision.