Louis Theroux Wants This A-Lister To Play Him In A Film & You Can See Why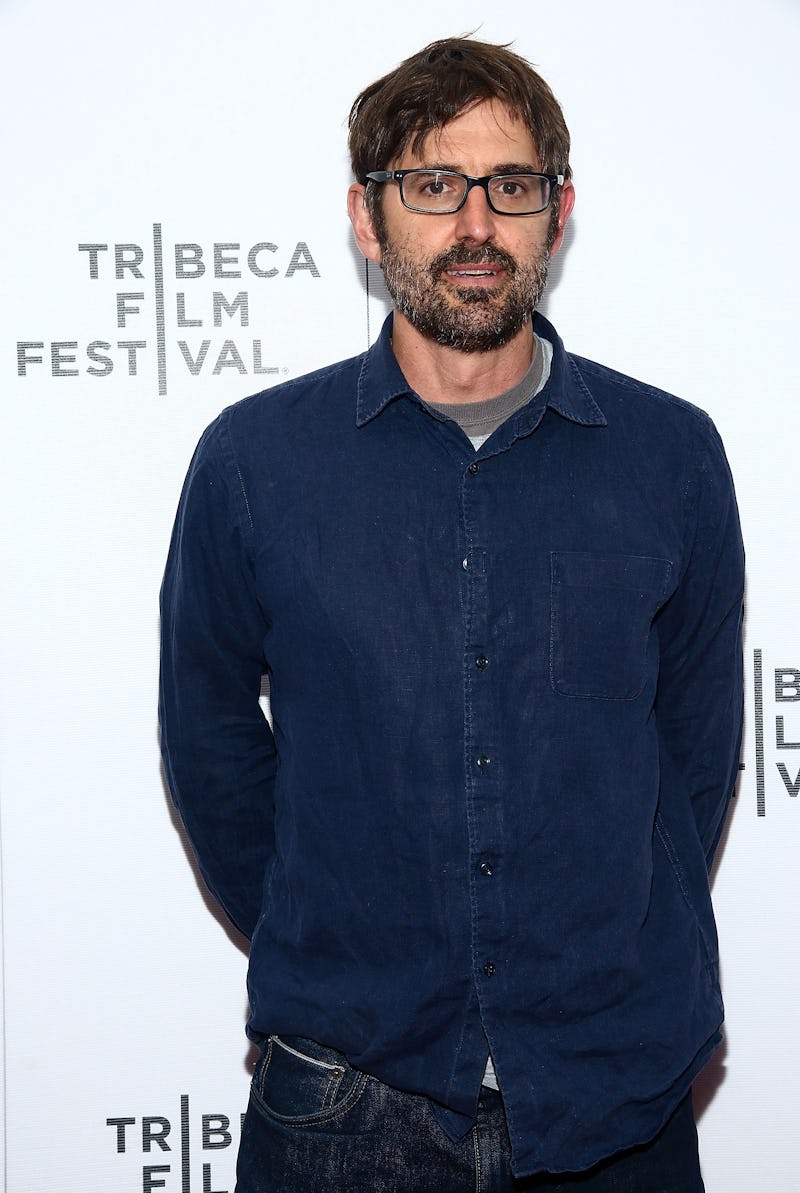 Astrid Stawiarz/Getty Images Entertainment/Getty Images
As well as being perhaps the UK's most beloved documentarian, Louis Theroux is also a very well-connected man. There's his father, novelist and travel writer Paul Theroux, and his brother, author Marcel Theroux, for a start. Here's a question you might not know the answer to, however: are Louis Theroux and Justin Theroux related? It turns out that the journalist and the actor don't just share a surname. In fact, they're cousins — and they're so close that Louis just told the Guardian he'd like Justin to play him in a movie of his life. Cute!
It's a testament to [Louis] Theroux's career that he's rarely reduced to his famous cousin, or famous father, or famous brother. Devoted fans might like to check out his Guardian Q&A, in which he reveals some more tidbits about his life and career. For one: Theroux, it turns out, is not especially enamoured with his own appearance. When the Guardian asked what he disliked about the way he looked, he responded, "My face. What's wrong with it? What's right with it?" (Haven't you seen the many, many fans wearing t-shirts and sweatshirts with said face on it, Louis?)
A somewhat unpleasant family incident might have contributed to that perspective. "When my granny got dementia, she looked at me and my brother [Marcel] and said, "One of you is very good-looking and the other is not very good-looking, but I won't tell you which is which," he told the newspaper. "I was pretty sure I was the not good-looking one."
And the documentary maker takes a similarly critical stance when it comes to his personality, saying his least appealing treat is "being passive-aggressive." The critique didn't end there: "I'm too thin-skinned, I am excessively worry-prone, I am disorganised," Theroux said. When asked who he'd most like to apologise to, he opted for "everyone who has been out with me and had to deal with my lack of emotional maturity."
Theroux's biggest fear, he told the newspaper, is "forgetting people's names in very intimate moments." That isn't his only worry when creating documentaries, of course. Discussing his 2015 programme Louis Theroux: By Reason of Insanity, in which he spoke to a patient with schizophrenia at a state psychiatric hospital, he said, "My secret fear is always that not only am I not helping, but that I am impeding their recovery."
He's somewhat exposure-averse too, as he told the newspaper in 2016. "I have a slight fear of intimacy, and I think, that's partly why I do the work that I do," he said. "It's a safe form of intimacy in which I'm professionally accountable, but I'm not, in a sense. I mean, obviously, I am personally accountable, but it feels there's a sort of emotional prophylactic."
And Theroux isn't without regrets about his career, particularly when it comes to his 2000 documentary on Jimmy Savile, When Louis Met Jimmy. "Everyone has a sexual dimension to their personality, and I knew that he wasn't being totally upfront about what his was," he said in 2015. "But I didn't know what it was and I wish I had. I would have pursued it much more aggressively."
Still, he's not ignorant of his success, telling the Guardian that his greatest achievement is "to have made a career in TV while being nervous by nature and incapable of doing a piece to camera." Which is putting it somewhat mildly: Theroux's got over 60 documentaries under his belt, with a BAFTA, a Royal Television Society award, and a host of nominations to boot. And if, after this article, you're in the mood for some of his work, you're in luck: Louis Theroux's Altered States continues tonight at 9 p.m., on BBC Two.