Wes & Megan Could Get Their Own Reality Show, Because 'Love Island' Love Is REAL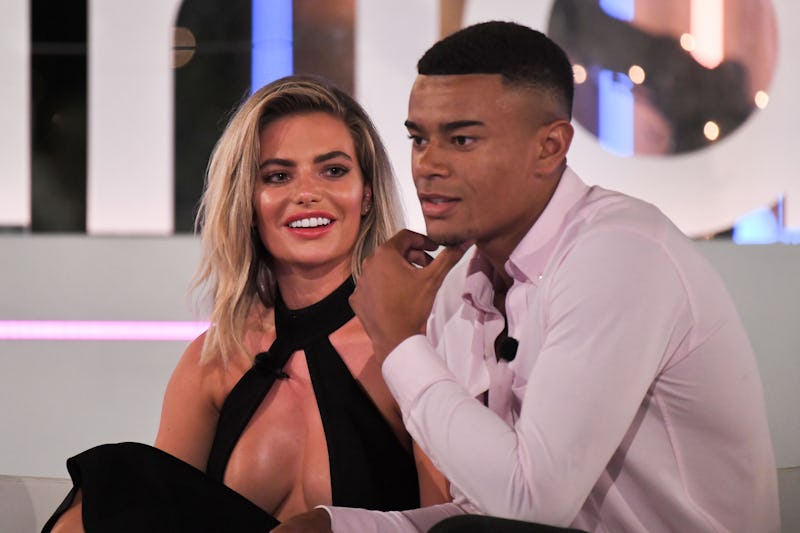 James Gourley/ITV/Shutterstock
Love Island is the highlight of my summer, I have no shame in admitting it. The sun, the re-couplings, and the drama I am here for it all. Whilst Love Island has some massive success stories, it is always a little bit sad that in the weeks and months after the show ends, many of our favourite couples go their separate ways. This year has been no different and it got me wondering are Wes and Megan still together? The pair really defied all the odds whilst they were in the villa, and won the nations hearts but has their love for each other stood the test of time?
Well, it turns out they are still very much loved up and thank goodness. I am still not over Sam Bird and Georgia Steel breaking up. I am not sure I could take double Love Island heart break. There is no denying that since leaving the villa both Wes Nelson and Megan Barton-Hanson have been insanely busy. She has released a collection with PrettyLittleThing and he has created a clothing collection with BoohooMAN. They both make appearances up and down the country every week. So how have they sustained their relationship?
It looks like the pair have really put in the effort. Speaking to OK! magazine, Wes said: "It's been nuts. It's been chaos. It's been so hard since leaving the villa with travelling and everything to make time to see loved ones." However, it seems like Nelson has really made time for Megan and vice versa. He added: "I don't see Megan any less than I would a normal girlfriend, but I just have to book her in three hours here and there like a military operation. It can be stressful, but it's now a well-oiled machine." Well, it sounds like they have nailed being a power couple.
I contacted a representative for both Wes and Megan and her representative told me that they are still together. Very cute.
The pair, who came in fourth on Season 4 of Love Island, moved in together shortly after leaving the villa. IMHO, it is nice to know that the Do Bits Society has a HQ that isn't in Wes's family home.
It has been reported that Megan has been the Love Islander in highest demand from 2018 with multiple brands wanting to work alongside her. She is one busy gal. Speaking about working alongside PrettyLittleThing, she said: "I'm delighted to be working with such an amazing brand as PLT. Everything they do is on point. Not only are their clothes affordable but they also cater for women of all body shapes and sizes. I'm looking forward to sharing this next part of my journey with you all. A huge thank you to PLT for believing in me. I know we are going to do great things together."
It looks like things are only just hotting up for Wes and Megan too as The Sun reported that the pair are in talks to get their own spin-off TV series. A source told the paper: "Megan and Wes are one of few remaining Love Island couples to still be going strong following the last series. Fans are still eager to know about their relationship and how they have grown since meeting in the villa, including what it's like living together in their own flat. Megan in particular has really made a name for her since the show finished; from magazine covers to TV appearances she has stood up for what she believes in and has portrayed a positive message for women."
Megan and Wes are two of the busiest people to come out of the Love Island villa and it is so nice to see that they still seem to be as into each other as they were. So many couples fall curse to being too busy to see each other but they seem to be balancing it.