Tarte's Clay Pot Liners Are Needed For Spring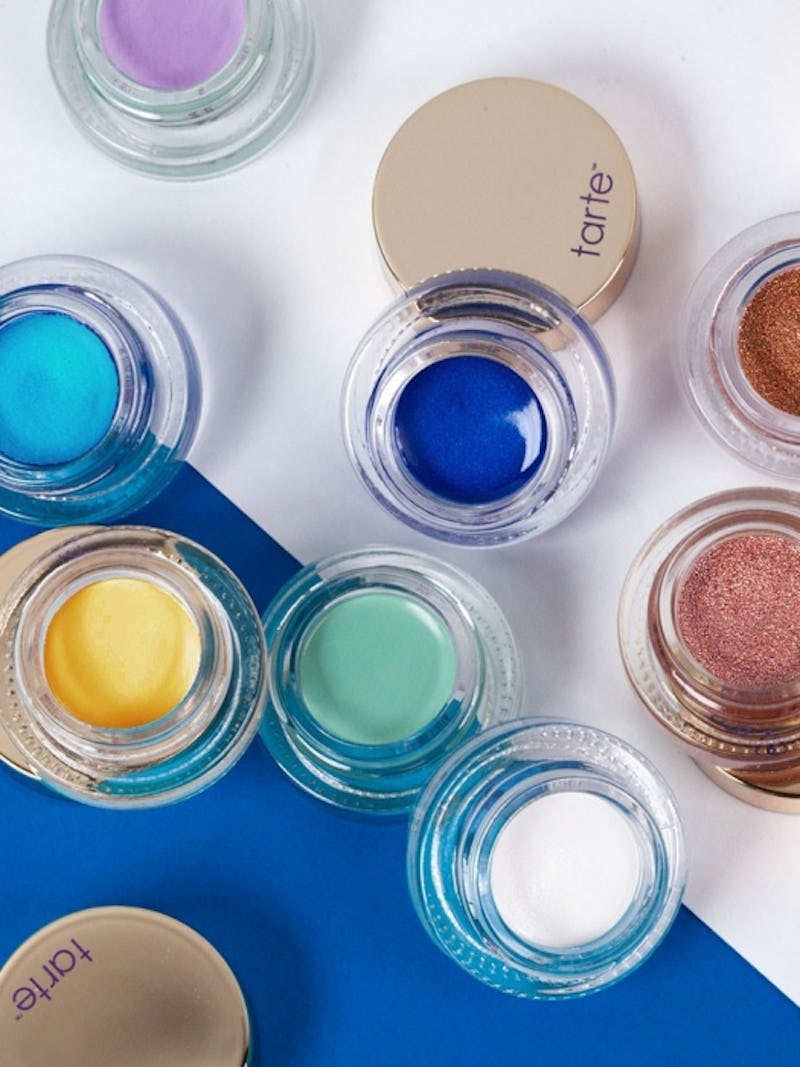 This brand's been teasing products that will make you believe in the magic of makeup. From highlighters that will help you glow like the unicorn you are to bold liners, you're going to love everything this company has headed your way for spring. Are Tarte Cosmetics' Clay Pot Waterproof Shadow Liners limited edition? Pack on the pigment while you can!
Clay Pot Water Proof Shadow Liner, $15, Tarte Cosmetics
This newly released product features a wide range of stunning hues. You'll find everything from lime green to shimmering copper, and trust me — these colors make it so easy for you to rock a rainbow-inspired look. According to the brand's website, these products are limited edition, so if you're into bold makeup, you better rack up on these eye products while you can!
Not only are the shades themselves well-suited for your seasonal beauty routine, but these items are also waterproof, so if that isn't a lifesaver for your makeup regimen, then I don't know what is! Whether you're swimming or, you know, just sweating due to the heat, you can know that your liner will stay in place. That kind of assurance definitely makes these pots worth the $21 price tag. Given their limited edition status, you better go ahead and fill your cart as soon as possible. Bold, won't budge beauty is calling your name!
Take your liner to a brighter level!
If you're a fan of an attention-getting winged look, then you're going to love these new shades!
Clay Pot Waterproof Shadow Liner in Blue Moon, $15, Tarte Cosmetics
This vibrant hue is just what you need to upgrade your poolside lounging. Liner as bright as the water? Yes, please!
Clay Pot Waterproof Shadow Liner in Crystal Ball, $15, Tarte Cosmetics
This light lilac will make a lovely addition to your look.
Clay Pot Waterproof Shadow Liner in Margarita, $15, Tarte Cosmetics
Life's better with a margarita in-hand and margarita liner on your lids.
Shop these shades and more from the Tarte Cosmetics website so you can amp up the color this season.