Rockettes Say "Yes" To Donald Trump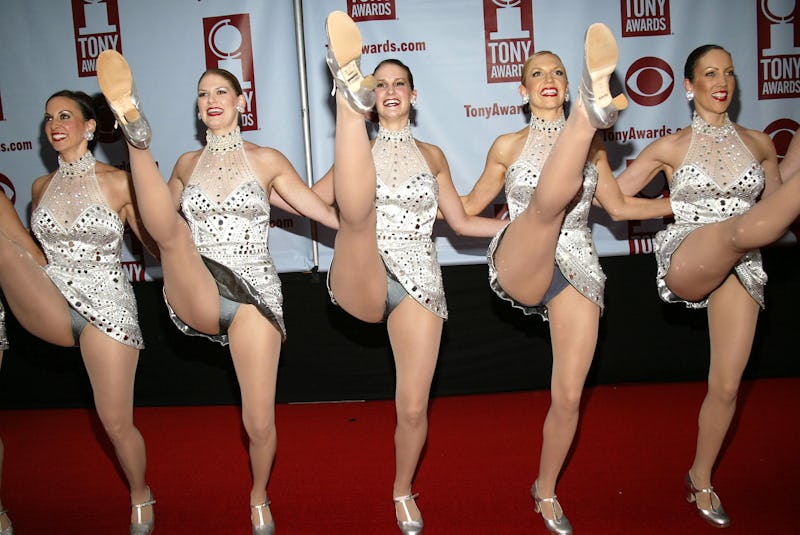 Evan Agostini/Getty Images Entertainment/Getty Images
On Thursday, it was reported that the Radio City Music Hall Rockettes will perform at Donald Trump's inauguration. According to CNN's Brooke Baldwin, the classic New York City dance troupe will perform at the president's inauguration. She tweeted the news, tagging Boris Epshteyn, the director of communications for the presidential inauguration committee.
There's been growing attention to reports that Trump's team has been struggling to secure musicians and groups to perform at his inauguration. The Wrap reported last week that Trump's team was "scrambling to lock in A-list Hollywood performers for the parties celebrating him" and cited sources who said people were offered not only money, but government appointments, to deliver celebrities. Epshteyn denied the report, telling The Wrap, "No one with any official position at, or official relationship with, the Presidential Inaugural Committee, is engaging in the conduct described."
BBC News reported that Anthony Scaramucci, an investment banker, former Fox Business Network show host, and member of the presidential inauguration committee, had boasted that Elton John would be performing at a concert for Trump on the Washington Mall. However, as BBC News reported, John's publicist swiftly rejected that claim, writing an email stating, "Incorrect. He will NOT be performing. There is no truth in this at all."
Earlier on Thursday, it was confirmed that the famous Mormon Tabernacle Choir had agreed to perform at Trump's inauguration ceremony, as well as Jackie Evancho, best known for appearing on America's Got Talent in 2010.
Celine Dion and Gene Simmons have reportedly declined invitations from the Trump team to perform. Eric McCormack, who played Will on the Emmy award-winning and landmark sitcom Will and Grace, told The Wrap he would perform at the inauguration on the condition he gets "a lobotomy" beforehand. He joked that the only people who would want to perform would be "a country singer and two squirrels," adding, "I don't know what the line-up will be, but I hear Scott Baio's doing dramatic readings."