The Tom Tom Bar Could Become A Reality On 'Vanderpump Rules'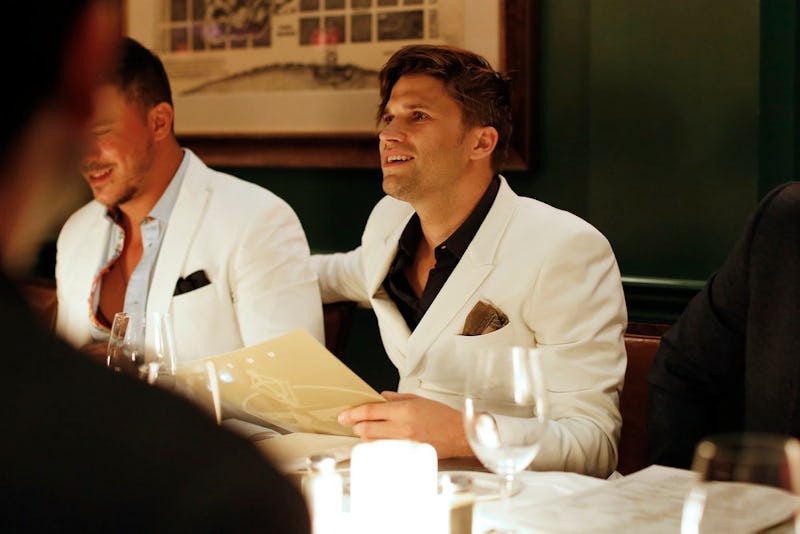 Tyler Kaufman/Bravo
In a moment that had the entire world hitting their faces with their palms, Tom Schwartz basically rejected Lisa Vanderpump's offer for him to partner with her and Tom Sandoval to open their own bar, tentatively named, "Tom Tom." Of course, the offer from Lisa came smack dab in the middle of Schwartz's wedding to Katie and his emotions were likely not quite ready to focus on anything else, but it was still insane to say no. During the Season 5 Vanderpump Rules reunion, Andy of course asked what the status was of Lisa's offer was and whether the world would ever see Sandoval and Schwartz's bar with Lisa Vanderpump.
Well, Lisa confirmed that she "has the premises" and would really like to go ahead and make Tom Tom happen. That was really all that fans got from Lisa during the reunion but Bravo.com talked to Schwartz, who confirmed that they are potentially moving forward with the bar in the near future. He also reiterated that his initial reaction was just from being emotionally drained from his wedding and nervous that his inexperience would "tarnish Lisa's impeccable reputation," which is a noble reason for his hesitation. From the sounds of it, the bar is on hold but as long as all parties continue to be interested and committed to the project, we could see Tom Tom opening somewhere near Lisa's bar, PUMP.
Let's hope Schwartz continues to stay confident and Tom Tom becomes a reality in the near future. I smell a possible reality spinoff in the making.