Here's Why Ariana Grande Missed The 2017 BBMAs Red Carpet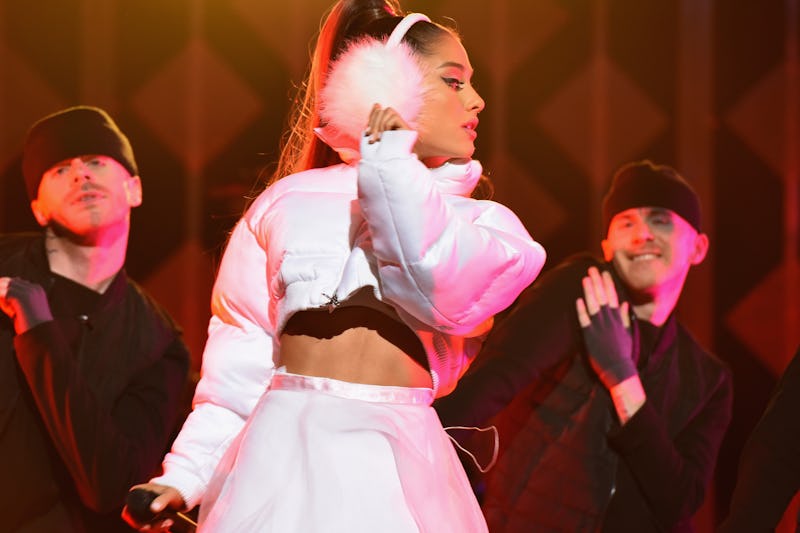 Dave Kotinsky/Getty Images Entertainment/Getty Images
Remember when Ariana Grande's star was initially ascendant and she was known for wearing frilly, feminine frocks with full skirts? She balanced the poufy dresses out by pairing them with skyscraper heels. Her style has come a long way since those early days. Ariana Grande's much-anticipated dress at the 2017 Billboard Music Awards didn't happen... but for a very good reason.
Grande skipped this year's festivities because she is on tour in the UK. While she and her team certainly have the facilities, the ability, and the funds to charter a jet and transport the singer from Europe to Las Vegas for a quick appearance at the event, it didn't happen. Boo! I know that myself and her loyal legion of Arianators were looking forward to seeing what look she would bring to the BBMAs.
Since we can't geek out over an outfit this year, let's remember her attire from last year.
At the 2016 ceremony, the petite powerhouse singer wore a long, slinky, blue dress with a mosaic-like print and an up-to-there slit that showed a whole lotta leg.
While the singer has sartorially shifted away from prom-like dresses in favor of sexier, more grown up gowns, one thing has remained and that's her signature half-up, half-down ponytail.
Legs for days.
She went with a fluttery dress at the 2013 ceremony!