Arie Luyendyk Jr. Is The 2018 Bachelor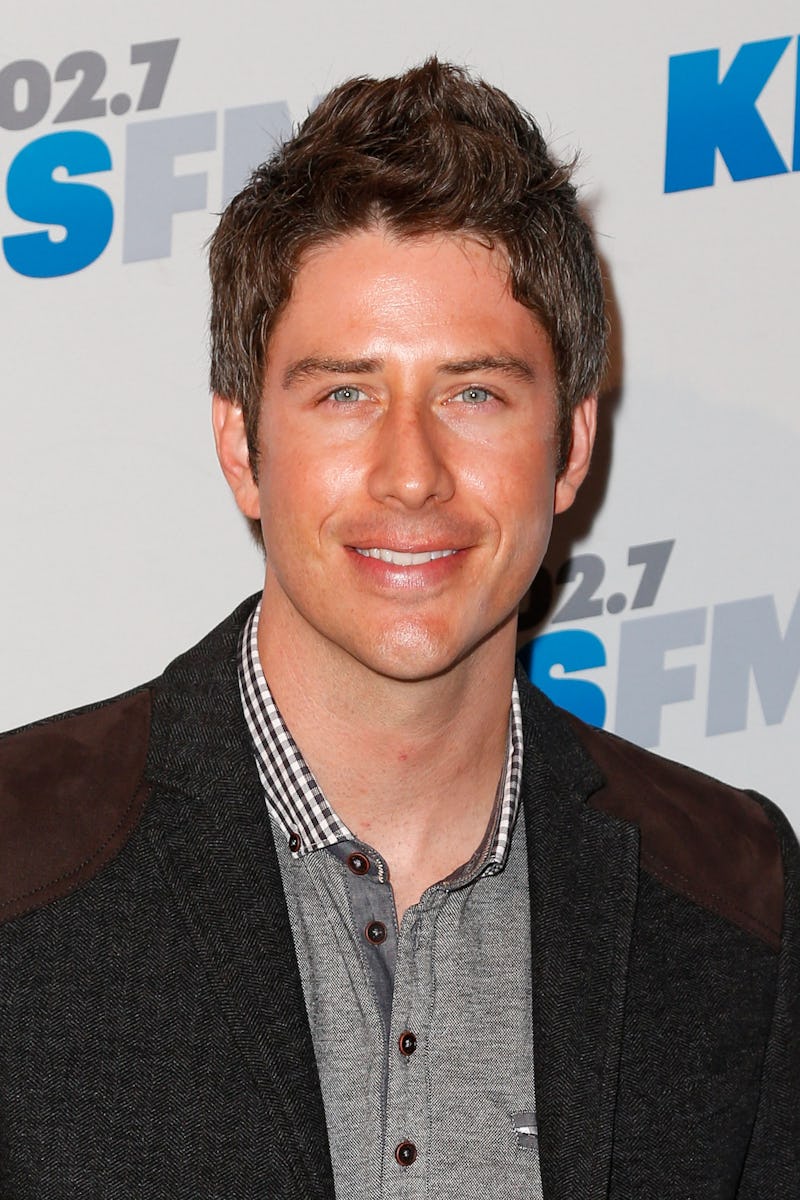 Imeh Akpanudosen/Getty Images Entertainment/Getty Images
The news we've all been waiting for is finally here. After weeks of predictions, guesses, and plenty of cryptic hints from showrunner Mike Fleiss, it's official: Arie Luyendyk Jr. is the next Bachelor. Since rumors over the last few weeks have been pointing at former contestants like Peter Kraus and Ben Zorn, this comes as a surprise to many Bachelor fans, but it's definitely a pleasant one. And now that we know who the lucky man is, let the countdown to January's premiere begin.
The news was announced on Thursday morning's edition of Good Morning America, when Luyendyk made his first official appearance tied to his new gig. You might remember the 35-year-old race car driver from Emily Maynard's season of The Bachelorette, where he quickly became a fan favorite.
"I'll be 36 in a few weeks so for me it's time," Luyendyk told Michael Strahan on GMA. "All my friends around me have kids and are grown up, so for me I feel like I'm the last one of my friends to take that step. And my little brother got married, and he's 24."
If he's ready to get married ASAP, The Bachelor gig couldn't be more perfect for him. The more prepared he is to slip that shiny Neil Lane ring on someone's hand, the better.
It seemed like Luyendyk was a lock to become The Bachelor in 2014, but instead, Chris Soules ended up in the role. Now, he finally has his chance to shine, and judging by his history on The Bachelorette, it seems fans definitely won't be disappointed.
Now, all we have to do is wait for his season to premiere. Is it 2018 yet?