'Bachelor' Arie Luyendyk Jr.'s Net Worth Is Really, Really Impressive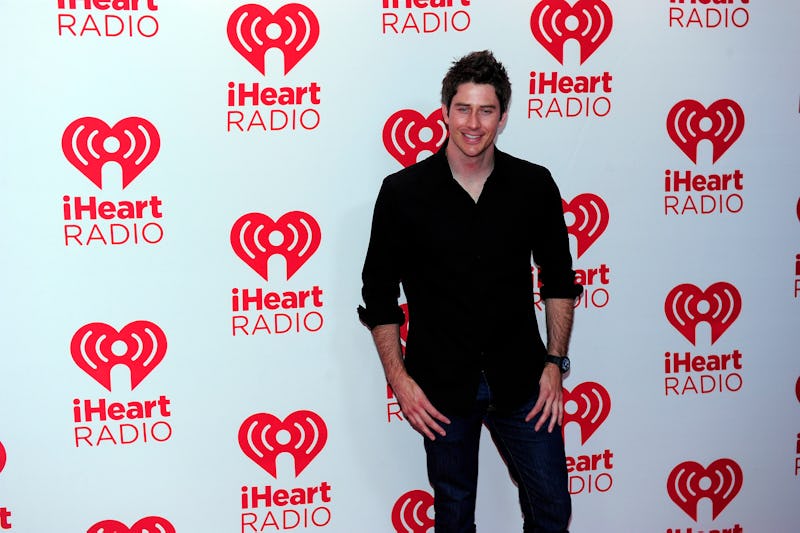 Steven Lawton/Getty Images Entertainment/Getty Images
Now that Arie Luyendyk Jr. has officially been dubbed the Season 22 Bachelor, it's time to really delve into his life. Hey, that's what happens when someone takes on this type of role. For example, you may be wondering about Arie's net worth outside the Bachelor, especially since he is a former Indianapolis 500 race car driver.
According to Celebrity Net Worth, that would be an estimated $4 million. The Richest has his net worth listed at around $5 million. If you look at Go Banking, as of January, Arie's net worth is reportedly an estimated $2 million. There's definitely a difference of opinion here, but, seeing as the 35-year-old raced cars for eight seasons, per USA Today, there's a chance he acquired quite a bit of money along the way. Furthermore, his father, Arie Luyendyk, won the Indy 500 twice, which goes to show you that he comes from a successful family.
As reported by USA Today, between 2002 and 2010, the former Bachelorette contestant raced in the Indy Light Series. It wasn't until 2006 that he raced in the Indy 500, where he finished in 28th place. Even though he didn't win, Arie got a nice chunk of change. Per the Indianapolis Motor Speedway website, he took home $196,055. During his time racing in the Indy Light Series, he also reportedly earned a decent amount of money. According to Racing-Reference.Info, over the course of his eight seasons, Arie raked in a total of $415,550.
Currently, Arie is a real estate agent for RE/MAX Excalibur in the Scottsdale and Arcadia areas in Arizona. He has also dubbed himself "The Racing Realtor," which is pretty catchy. According to his biography, he's been selling real estate since 2004 with a focus on residential resale and a speciality in investment properties and remodels. He also has experience with luxury homes.
Most of his listings are beyond gorgeous, and you can check them out via his Instagram. According to a post from Wednesday, he is currently showing an $8.5 million house. As of Aug. 24, he sold a home at its listing price of $210,000. Regarding the latter, seeing as the standard commission rate, according to UpNest, for realtors is usually six percent, Arie's commission could potentially be around $12,600. In late July, he also sold a beautiful property for $1,050,000, meaning he could have very well earned a $63,000 commission.
Again, this is all an estimation, but gives you a good idea of Arie's career these days.