How Arie Totally Disrespected Becca's One Request During Their 'Bachelor' Fight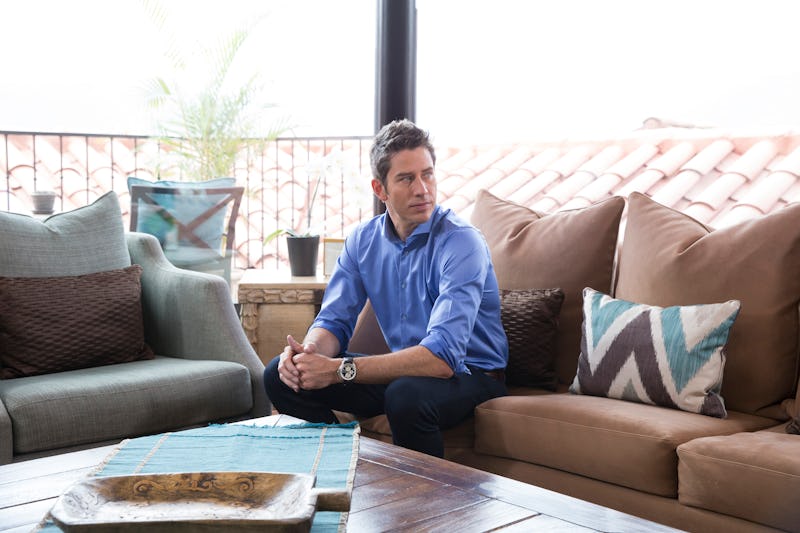 Paul Hebert/ABC
As all of America now knows, Arie Luyendyk, Jr. proposed to Becca Kufrin and made her the winner of his season of The Bachelor. But then, he broke her heart into a million tiny pieces, breaking up with her because he decided that he was still in love with Lauren, his runner-up and the woman he had apparently been thinking about during his entire engagement with Becca. If Arie breaking Becca's heart wasn't bad enough, Arie wouldn't leave Becca alone on The Bachelor and he basically refused to leave the house after he did his dirty work.
Things seemed rosy between Becca and Arie, but a few months into their engagement, Arie admitted he was having second thoughts. "With Becca, I feel an immense amount of guilt. It's not fair for her to be in a relationship where someone is half in," he told a producer in an interview. "I told Becca that I would choose her everyday. I know I made that commitment, and it kills me that I'm going back on that, but I have to follow my heart ... I've decided to call off the engagement and break up with Becca."
Instead of telling Becca in private all of these feelings, Arie instead opted crush her heart and spirit on camera to be played back on TV for millions.
Arie told Becca:
"The reality of it is that … being with you, although it's been everything that I wanted, I still think about [Lauren]. And I think you sense that. And I think for me, the more I hung out with you, the more I felt like I was losing the possibility of maybe reconciling things with Lauren ... I know I made that commitment to you and this is obviously a shock for you ... We left Peru and I didn't want to be as honest with you as I could have been about how conflicted I was … I thought that the heartbreak would go away, and it just never went away. And I don't think it's fair to be half in with you. I don't think it's fair for us to continue and for my heart to be with someone else. I want to take the risk and see if there's a possibility with her."
Cool! Thanks for that, and thanks for filming it! Worst of all, during the breakup, Arie absolutely refused to get out of Becca's personal space. Arie was talking, and Becca kept telling him to leave. Becca told him things like, "I'm not gonna, like, hug you goodbye" and "I want you to go," and although Arie kept saying "OK, sure," he just wouldn't leave. Becca locked herself in the bathroom and he didn't leave.
And eventually, Arie got Becca to come back out for a few more minutes, and I've never seen a person look more cornered on television. Becca's body language was screaming, get away from me, but Arie kept sitting and trying to talk to her. After Arie broke Becca's heart, he ignored her only wish, which was to get out of her face and stop lurking around this rented house.
This leads me (and many other viewers, I'm sure) to believe that Arie is one of those people who initiates a breakup and then wants some sort of reassurance from the person he just crushed that he's doing the right thing. Becca wasn't going to give that to Arie. She couldn't even look at him!
Becca didn't owe Arie anything — he should have just walked out and felt bad about what he had done, because he had done something bad. It wasn't that Arie changed his mind that was the bad thing here. It was that Arie brought Becca into an ambush, breaking her heart on camera and forcing her to have a reaction to it when she didn't want to. Arie may have thought he was being kind and generous to Becca, but by not respecting her wishes, he was making everything much, much worse.