Why Ashley Graham Fans REALLY Aren't Happy About The Model's 'Revenge Body' Appearance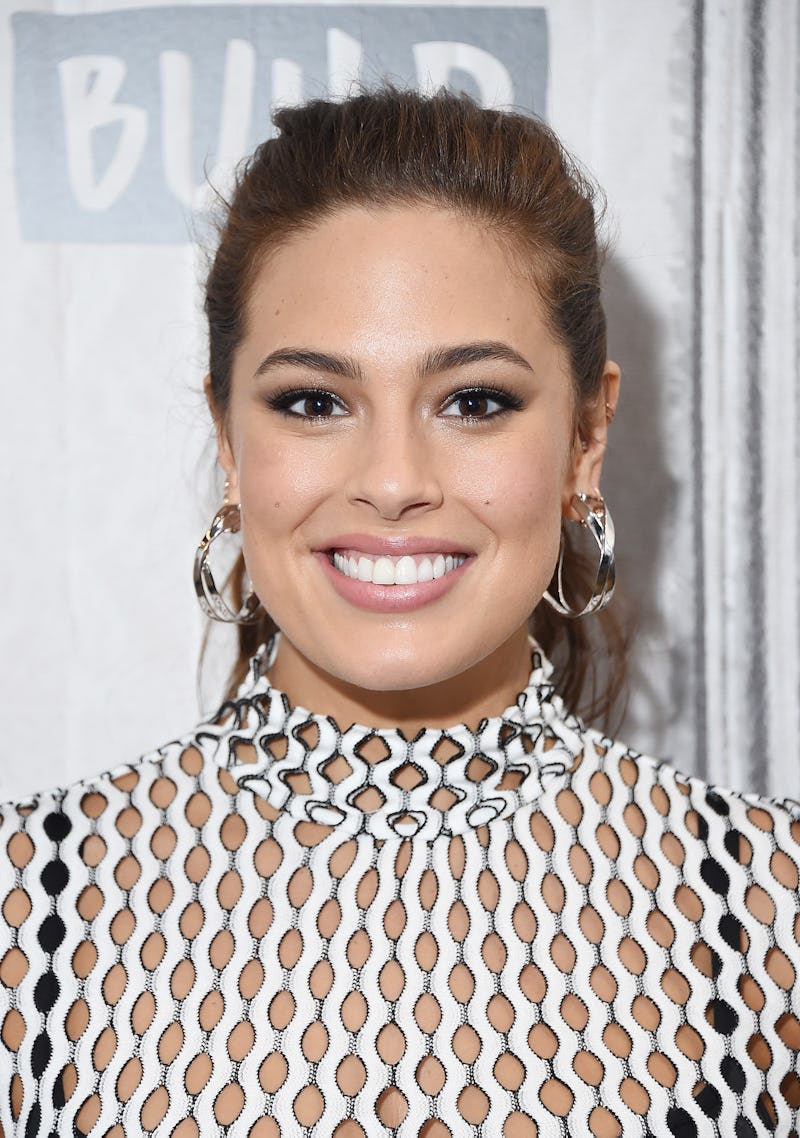 Michael Loccisano/Getty Images Entertainment/Getty Images
Ashley Graham has been one of the leading voices in the fashion and beauty industry when it has come to size inclusivity and body diversity. Graham has openly called out Victoria's Secret Fashion Show's size inclusivity problem on Instagram, continuously pushes fashion labels to embrace size inclusion on runways, and is on her way to be the first plus size supermodel in the world.
For all these reasons, many fans were surprised when Graham appeared in an episode of Revenge Body, Khloé Kardashian's weight-loss reality show. For those who have never watched the 1-year-old show, Kardashian and a team of Hollywood's trainers and glam squad members help two individuals per episode "recreate" themselves.
"It's all about showing the world — all those people who doubted you, who rejected you — what they're now missing," the show blurb writes. "It's all about the Revenge Body. Because the best revenge is looking and feeling your best."
Some criticisms that have been voiced against the show include that the goal isn't centered around self-care or living a strong and healthy lifestyle, but rather about the approval of others over your appearance. It's also about getting revenge on them, which centers around making that particular person feel bad, which is a very different message from what Graham usually champions.
Graham has not yet responded to criticism about her appearance on Revenge Body. Bustle has reached out for comment.
Graham appeared as a guest counselor on the show for Kelsey Rose, who is an aspiring plus-size model who stopped working after she gained weight due to a car accident. After the episode aired, Graham received a lot of backlash from her fans and supporters.
"Really upset to see you on this show as a woman I look up to as being body positive and letting everyone know it's important to feel comfortable in the body you have right now," one follower wrote on Instagram. "This show is unhealthy to watch and the idea that you need to change your body (become thinner) to get 'revenge' is a horrible concept."
While some people jumped to Graham's defense and said that the show is about more than just losing weight, others pointed out that it's still a main focus of the program, hence the title of the show.
"It may be about more than losing weight but it still perpetuates the highly toxic (and ineffective for that matter) diet culture in the Western world," a commenter wrote. "It perpetuates the harmful ideas that the best we have to offer others is our physical body and that certain bodies are better and more worthy of love and respect than others."
As the debate wore on, Rose hopped into the comments to explain her side of the story.
"I totally understand where you're coming from, but hoping you can understand that I felt my body was taken from me after an accident," Rose commented. "My revenge body was never a size 2, it was a size 14 which is the weight I was at before my accident.
"I wanted to get to a place where I felt healthy and curvy, but never to promote that others who are larger need to do the same. I know so many women who are size 20, size 24, size 26 that are gorgeous, but I didn't feel healthy at that size. Every body is different."
Rose shared that Graham was there to support her with jumping back into modeling, which is why Graham was specifically invited.
"Ultimately it was about taking my body back and in that celebration, @theashleygraham was a huge part," Rose wrote.
Others jumped into the conversation defending Graham, saying Graham was only encouraging Rose to become the version of herself that she loves, rather than pushing her to become a certain size or weight. However, many people thought it was irresponsible to go on a show that specifically championed a "revenge body."
Others used the moment as an opportunity to point out how "body positivity" became a commercial movement, and no longer one that worked to achieve what it originally intended.
No matter whether you believe Graham's intentions were sound, the move has caused much conversation over what true body positive is — and what it isn't. And it's a conversation that's definitely important to have.