Ashley Graham's 2017 Miss USA Dresses Were So Goddess-Like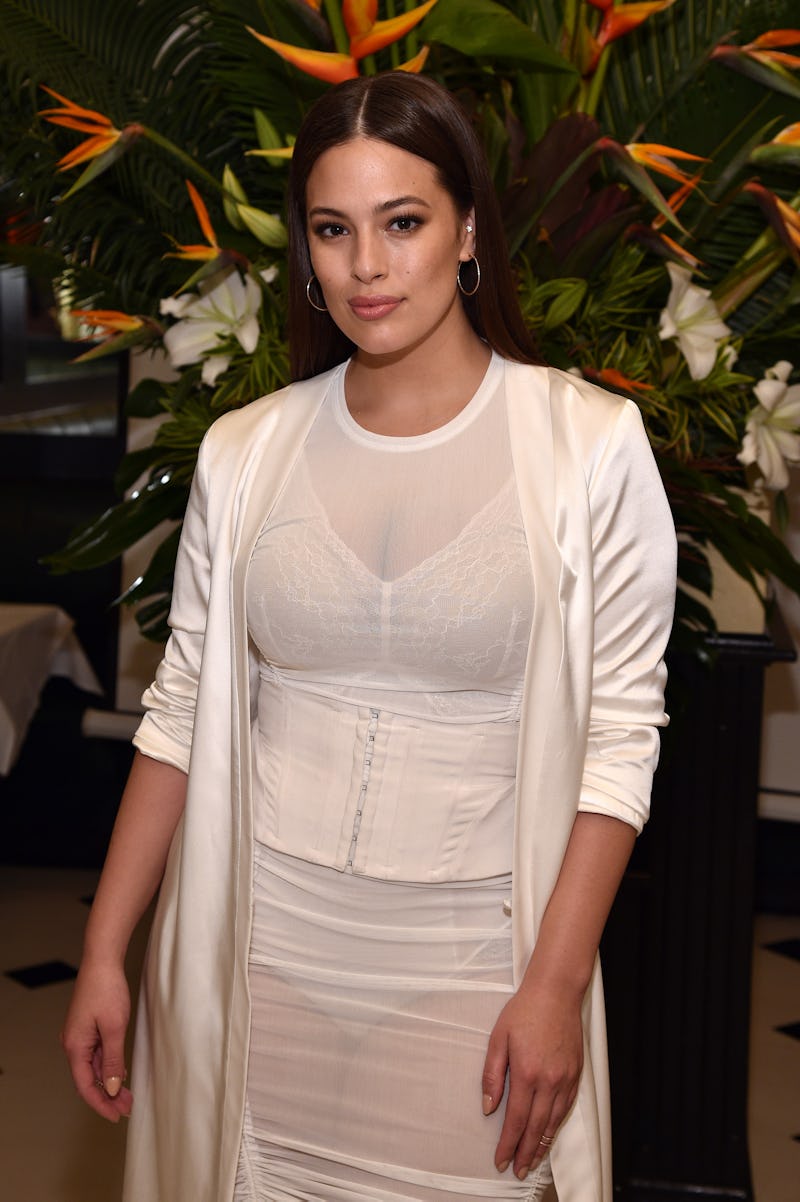 Bryan Bedder/Getty Images Entertainment/Getty Images
She's back! Model Ashley Graham returned to her role as backstage host at the 2017 Miss USA pageant. Of course Graham did so with her signature sense of style, which continues to blow me away every time she steps a stiletto-encased foot on the scene or on the red carpet. Graham's 2017 Miss USA dresses were so goddess-like.
Graham rocked two gowns for the event. Graham's glam is pretty identifiable at this point in her ever-growing career. The forest green dress played up Graham's signature and celebrated curves, much more so than the simple, sapphire silhouette that Graham chose for the 2016 Miss USA pageant and red carpet festivities. That dress was maj because it wasn't fussy or dramatic.
Graham complemented the green gown (which also featured a trendy leg slit) by keeping her brunette locks super long and super wavy, sitting on one shoulder. Her makeup was somewhat low key, with golden and brown smoky eyes that complemented, rather than competing with, her figure-spotlighting dress.
Let's have a look at how Graham slayed Miss USA in 2017. It's becoming a regular occurrence.
The cut and the color were both complimentary.
Graham changed into a belted peach gown with cap sleeves for the second half of the competition. It was super ladylike in its loveliness. Both frocks get the thumbs up.