Ashley Tisdale Is Now A Brunette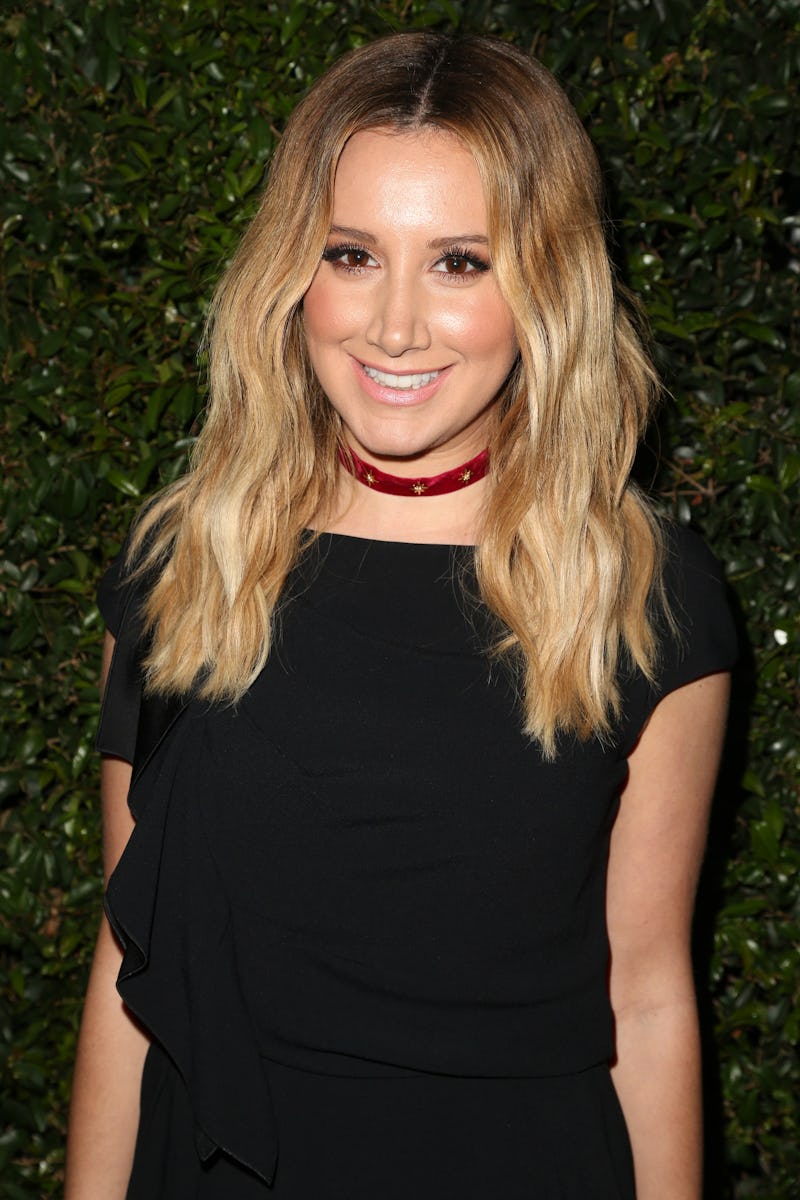 Frederick M. Brown/Getty Images Entertainment/Getty Images
A new season is almost here, which means the hair changes are rolling in. Katy Perry went platinum blonde, Hailey Baldwin has shorter locks, and now there's another celebrity getting into the drastic hair change trend as well. Trading her light hair in for something a little more dramatic, Ashley Tisdale is now a brunette. It's been a while since the star switched it up, but fans are obsessed with the new style.
When it comes to hair, Tisdale can do no wrong. She's rocked bright, bronde, and even rose gold hair, but now she's going darker than ever before. Tisdale posted a photo of her new hair, and fans are going crazy. Although it's a bit shorter and way more drastic of a color than ever, she's completely rocking the brown locks.
This isn't you're typical dark hair though. As Tisdale always does with her hair changes, she put a twist on the classic brunette hair. Instead of just sticking to dark brown, there are hints of red and brown throughout as well. As far as the length goes, it's a bit shorter than before, but she kept with her signature wavy lob. This could just be her best style yet. But don't just take my word for it. See for yourself!
According to the photo caption, celebrity hair stylist Kristin Ess was the master behind the dark locks. Ess has been doing Tisdale's hair for a while now, and all of her hair creations are always fan-favorites. Here's what people have to say about the singer/makeup maven/actor's new 'do.
Emoji on point.
Same.
Ain't that the truth!
Not just love — LOVE LOVE LOVE.
Something tells me there will be a lot more brunettes walking around after seeing this hair inspo.