Get $42 Distressed Jeans & $24 Holiday Dresses At ASOS' Black Friday Sale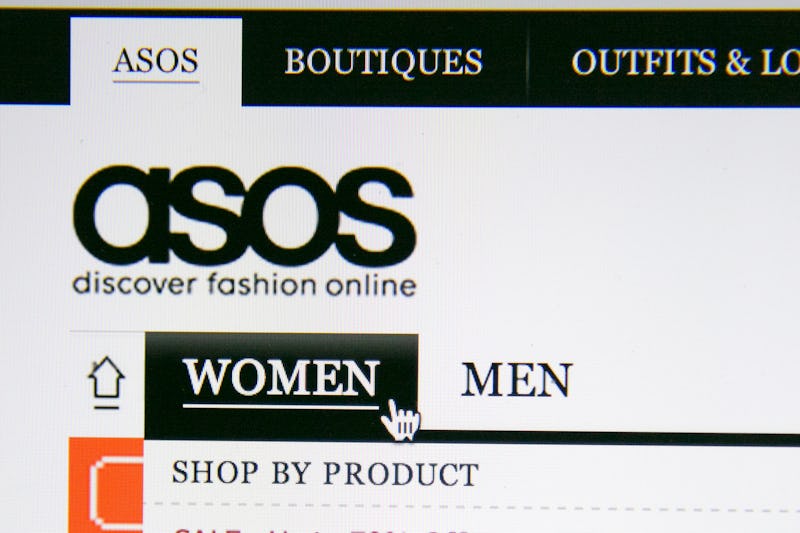 Matt Cardy/Getty Images News/Getty Images
Black Friday is right around the corner, and it's time to map out your strategy. Paint on those war lines underneath your eyes, crack your knuckles, and get ready to make get deals in between the meat sweats and food comas of Thanksgiving dinner. ASOS's Black Friday deals are finally up, and they will give a fashion lover a lot to look forward to. If you're skipping the mad dash for new TVs and want to focus on faux-fur coats and glitter-bombed booties, ASOS has your back.
The brand is usually tight-lipped on what kind of deals they will exactly offer, and right now they have a special page dedicated to Black Friday and Cyber Monday. But it hasn't been updated with new information yet. However, information has leaked that through Thursday, Nov. 23 to Tuesday, Nov. 28 the whole entire site will be 30 percent off. That also includes clearance and sale items, and students can include an extra 10 percent off on top of that. Just use promo code "EPIC30" at checkout to apply the discount, and with it you'll be able to pick through a never-ending rotation of mom jeans, faux-leather jackets, and block heels for less.
Another way you can save a little more cash is to also sign up for ASOS' A-List loyalty program. You get five points for every dollar you spend, and 100 points equal one dollar off. So if you spend $100, you accumulate 500 points, and get a five-dollars-off voucher. It might not be massive, but it helps the bottom line. To give you an idea what to expect, below are some fun picks to inspire your own shopping wishlist.